Bob Madeley
From Apprentice in 1936 to Chief Engineer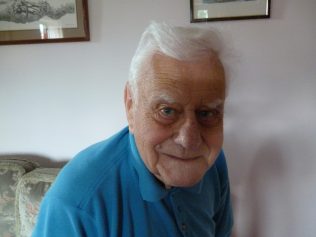 Bob recalls how he came to work at Fielding and Platt in the late 1930s and why their apprenticeship was so attractive to him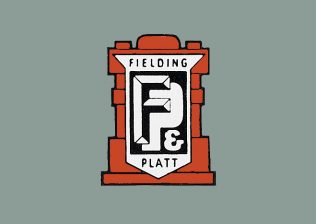 Bob describes the clocking in system for the factory and remembers the working hours and pay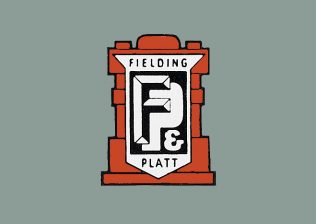 Bob remembers the atmosphere of the factory and working in the Stores Department counting nuts and bolts with Bill Richins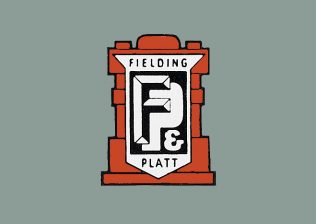 Bob talks about his transition from the Stores Department to the Pattern Shop and describes the risers and feeders needed by the patterns when making a mould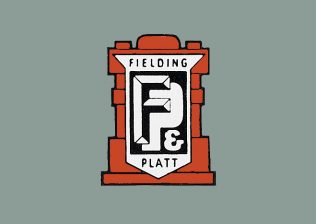 Bob recalls the toilet facilities in the Drawing Office and the rest of the Works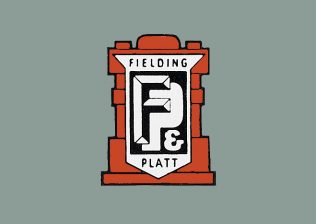 Bob remembers his first impressions of the Drawing Office where he worked with seven draughtsmen, three apprentices and a female tracer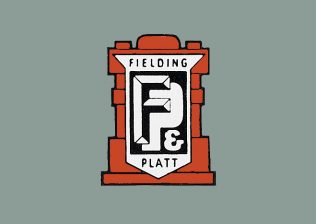 Bob talks about his promotion to Chief Designer and later to Chief Engineer when Chris Manners left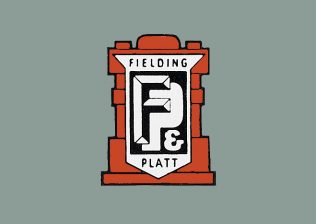 Bob remembers playing cricket, hockey and tennis at Fielding's, their excellent sports' ground at Hempsted, and why Fielding's rugby was so successful in his day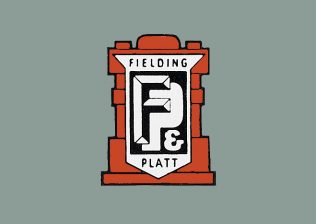 Bob recalls the redundancies made by Fielding's and leaving the company to join Fielding Plant Design, Fielding and Platt's main English rivals, in 1976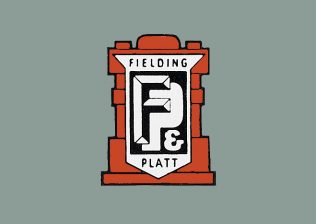 Bob remembers how much he enjoyed his 40 years at Fielding and Platt.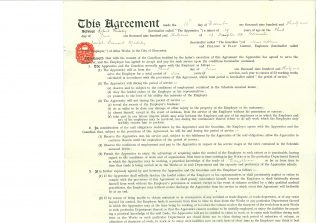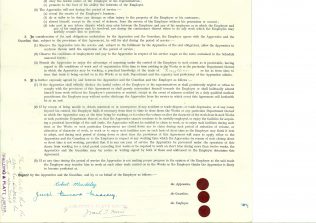 Bob was born in 1920 and joined Fielding and Platt as an apprentice in 1936. He initially worked in the Stores Department before going on to work in the Pattern Shop and finally the Drawing Office. Bob went on to become Chief Designer and later Chief Engineer, designing the CEGEDUR Plate Stretcher used to build Concorde.
Fielding's, Sissons, or Williams & James?
Bob lived near the Fielding and Platt factory when he was young. Although he didn't know anyone who worked there, he had heard that it had a "wonderful reputation for training their apprentices".
When he left school, he attended the Junior Technical School (JTS) to study engineering and mathematics. When Bob came to leave the JTS, the school contacted Fielding and Platt to put him forward for an apprenticeship. At the time Fielding's were not the only firm in the area with an apprenticeship scheme and Bob also had the opportunity to work for Williams & James. However, he chose Fielding's because they manufactured a greater "diversity of machinery", and the factory was within ten minutes' walk of his home.
The Stores Department
Bob was the only apprentice to be accepted for the Drawing Office at that time and, when he started, the vacancy wasn't available straight away, so he was put into the Stores Department.
He remembers Bill Richins, who was in charge of the stores, giving him the job of counting the nuts, bolts, washers, screws, and other things that they kept in the stores, since it was stocktaking time. In some boxes there were literally 100s of each. Wanting to do a good job, Bob counted and recounted what was in each box and marked the number on chalk on each one.
Unfortunately, Bob didn't make progress fast enough for Bill and, after about a week, showed him a method of counting that his predecessors had shown him.
"He gave me the chalk to mark the numbers on the boxes. He walked past the boxes, looked in the boxes, and took a guess at how many nuts or bolts were in each box. And he'd say, '187, 220, 16', and I wrote the numbers down on the box."
Whilst Bob couldn't approve of his method, Bill did count more boxes in ten minutes than it took Bob all day to count.
The Pattern Shop
After working in the stores, Bob moved to the Pattern Shop. There his job was "running about for the Pattern Makers" and again having to sort out the leftover screws. It was a very slow and tedious job. After counting thousands of them, Bob decided to do what he predecessors had done, which was "just to leave them in the box for someone else to sort out."
He goes on to describe the "very skilled job" of the Pattern Makers and how they would create the wooden patterns from a drawing.
The Drawing Office
When Bob did come to work in the Drawing Office, he worked with seven draughtsmen, three apprentices and one female tracer. One of Bob's first jobs was to fetch drawings required from the rolls on which they were stored every time a draughtsmen needed them. There were 1000s of drawings stored in the drawing stores. They were stored 20-to-a-roll in chests of draws.
At the end of the day all the drawings that the draughtsmen had used, they were all put back on my desk and my job was to put them back on the correct roll. And I soon learnt, that putting a screw in the wrong box was not the end of the world. But if you put a drawing back on the wrong roll it was hell's own job to find it again."
Later on in his career, Bob was promoted to the senior roles in the Drawing Office of Chief Designer and later, when Chris Manners left the role of Chief Engineer, the role of Chief Engineer. As Chief Engineer, Bob was given a company car, which included free petrol, which "he happily took."
Rugby and redundancies
Bob took part in many sports during his time at Fielding and Platt, especially cricket, hockey, and tennis. He remembers in particular the company's the brilliant sports facilities at Hempsted and their rugby team
There are not many companies, if any, that could boast that at one time they had three men in the Drawing Office who had played rugby for Gloucester and for Gloucestershire. There was Tom Millington, Steve Davis, Ken Daniell. There was one other person who played for Gloucester, as well, Roy Barton. And the other one who played for rugby for Gloucester after I left was Andrew Fielding, who was Jim Fielding's son."
In later years, when Fielding's started to make a lot of redundancies, Bob was offered a job at Fielding Plant Design, a design company set up by Fielding's biggest competitor in England. He joined them in 1976, but was very sad to leave as he always "considered Fielding and Platt a wonderful company to work for".
If you remember working with Bob please share your memories of him by adding a comment below.
Click on the hyperlink to listen to Bob's memories of the Light Machine Shop.
Click on the hyperlink to listen to Bob's memories of Fielding's foundries.
Click on the hyperlink to listen to Bob's memories of the Pattern Shop in the late 1930s.
Click on the hyperlink to listen to more of Bob's experiences in the Drawing Office
Click on the hyperlink to listen to Bob's experiences in the Home Guard.
Click on the hyperlink to hear Bob's memories of First Aid facilities in the factory.
Click on the hyperlink to see Bob's apprenticeship agreement