Jean Leach (née Hebberd)
Tracer in the Drawing Office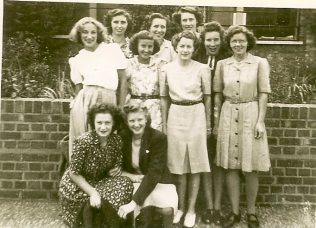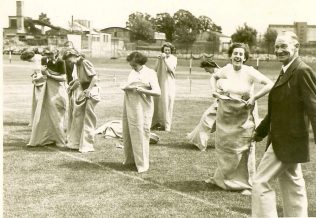 Jean Leach (née Hebberd), who now lives in Canada, was told about the Fielding & Platt website by one of her friends in the U.K. Here are some of Jean's recollections of her time at Fieldings.
"I first went to work at Fielding & Platt at the age of 16 just after the finish of the war, as I am now 82 you can appreciate it was many years ago.  I  went to work as a tracer in the Drawing Office, where I  was trained to trace plans. The draftsmen would  draw the plans and we would trace them on to blue linen, they were then put through a machine by another employee and copies would be taken off, and sent to companies all over the world.  Of course technology was not so advanced in those days, this would be totally laughable in this day and age.  There were seven girls in my department, one being in charge as the Head Tracer.  We very often would have employees come up from the factory floor to inspect the plans, and confer measurements, etc.
At that time I lived opposite Fielding and Platt, as my Father was Sub Postmaster at Sudbrook Post office in Southgate Street, just across the road from the company's entrance.  This was very handy for me to go to work.
I  emigrated to Canada in 1967, and have kept in touch with a few friends from Fielding and Platt in the early days.  Sadly several of my friends have now passed away."
If you remember Jean or any of her colleagues mentioned here, please share your memories by clicking on the words Add a comment about this page below.