The Directors
Jim Fielding, Reggie Rowles and David Rowles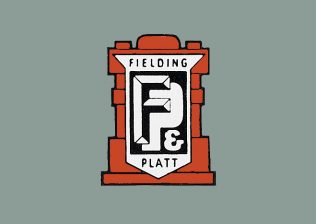 "Jim_Fielding_and_others". Genre: Blues.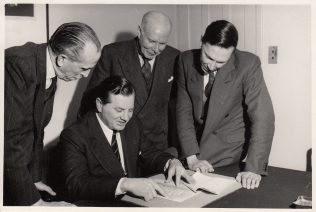 In this audio file, John Davis remembers the directors of Fielding and Platt seen studying the specification for a customer. He talks about the people pictured including Reggie Rowles, David Rowles, and Jim Fielding.  David Rowles was a "very fair gentleman" who was well liked by the other employees of Fielding and Platt.
If you remember the people, places, or machines in this photograph – or if the audio clip brings back memories – please share your memories by clicking on the words Add a comment about this page below.