Arthur Rigby and Stan Wood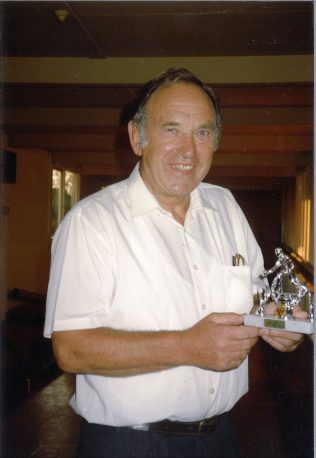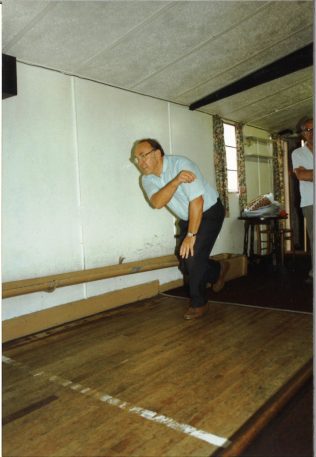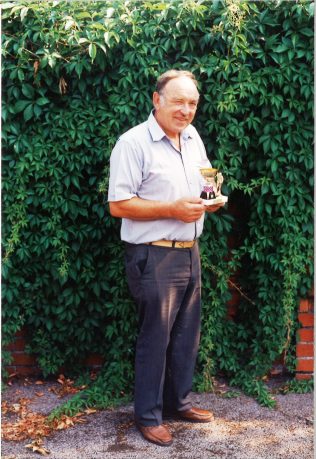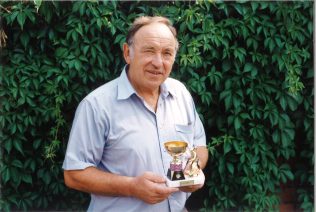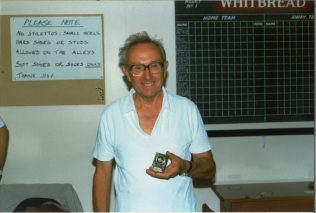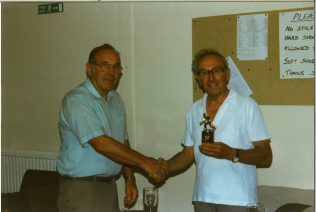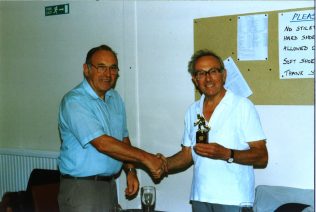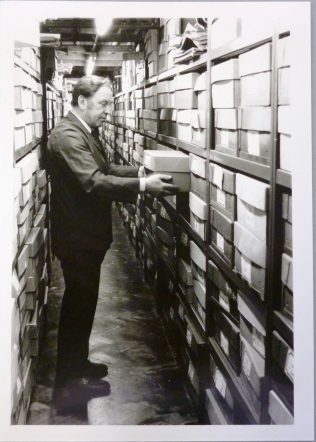 Arthur and Stan enjoyed a life-long friendship, so had shared experiences long before they started work at Fielding & Platt.  During the 1980's Arthur came to work at Gloucestershire Archives (then Gloucestershire Record Office), and recommended Stan when a suitable opportunity presented itself, so again they were united at work.  At the Archives their main task was to  produce documents from the secure storage areas when these were requested by members of the public, but they also shared responsibility for building maintenance and security (Arthur would unlock in a morning, and Stan would lock up at 5pm).
They presented a real contrast at break times.  Stan would usually sit quietly reading his paper, but Arthur would regale anyone in the staff room with stories, many about his days at Fielding's, including tales of impromptu cricket matches on the factory floor.  His range of stories was much wider though, including such classics as Hettie the one legged dancing hen, who apparently "performed" in his relative's pub when he was a child.
Officially they both retired in 1993 when they reached the age of 65, but their experience was so invaluable that they were recruited back for short periods over the next 5 years.
They were also keen skittlers, and supported (and indeed, starred for) the Archives' Skittles team (Dirty Deeds), which played in the Gala League at the Gala Club.  At the start of each season we'd have an individual skittles tournament in the vain hope that this would give us a head start on other teams at the start of the season.  Thanks to the quality of their play, the tournament was usually won by Arthur or Stan during the 1990's, and I've just come across these photos of them with their trophies.
The bottom photo shows Arthur producing a document from the Record Office's secure storage rooms in the mid-1980s.
You can read more about Stan by following this link.
Although the photos aren't specifically Fielding & Platt related, I hope they bring back memories of two fine gentlemen and good friends.  You're welcome to share your own memories of working with Stan and/or Arthur by adding a comment below.