John Davis
Retirement Presentation, 1998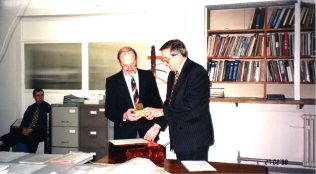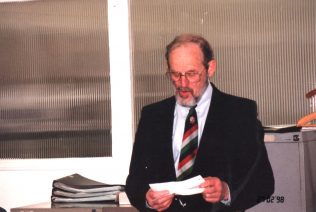 John retired back in 1998 and his retirement speech has just been retrieved, together with a couple of photographs. During that speech, like many before and after him, he emphasised the camaraderie that existed amongst the work force and  it was  this work  force that was the Company's greatest asset.
(Click on this link to listen to John's early career with the company and starting work in the Drawing Office).
If you would like to make any comments about the people or events mentioned, then please click on the words Add a comment about this page.