Dave Taylor
Dave worked at Fieldings from 1985 to 1996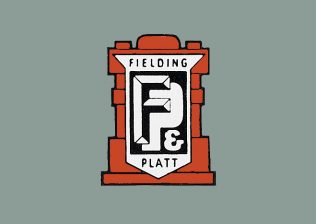 Dave speaks of his time at F&P
Dave Taylor started at F&P at the age of 48, having previously worked at the Wagon Works. In his interview he talks about his memories of the company.
After the first few months of doing various tasks, he spent the rest of his time at Fieldings in the Buying Department.
For those of us who had left the company many years prior to Dave starting there, in his interview, he gives an insight into how the company had shrunk in size and just how it was operating in the 1980's and 1990's.
After Fieldings he worked at another couple of companies, ending up at Listers of Dursley.
Thinking about it, The Wagon Works, Fieldings, then Listers were three good companies, who exported a tremendous amount and must have brought a lot of wealth into the UK. What an interesting career Dave can look back on.
If you remember any of the topics mentioned by Dave in the recording, or in the notes above and would like to add your memories, please click on the words Add a comment about this page below.