David Jones
From Apprentice in 1950 to Installation and Acceptance Engineer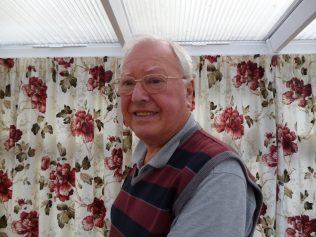 David speaks about how he learnt about and came to work for Fielding and Platt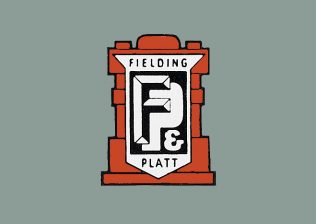 David remembers his apprenticeship at Fielding's and attending Gloucester Technical College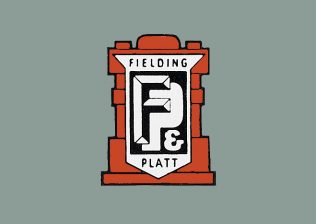 David recalls some of the fitting work he did for Fielding's after returning from National Service in 1956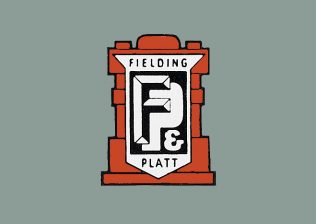 David talks about his promotion to Installation and Acceptance Engineer after a fitting job in South Africa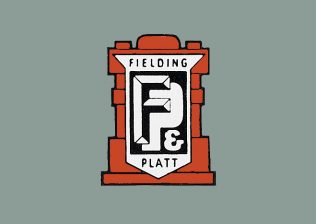 David tells the funny story of installing a press in Kavala in Northern Greece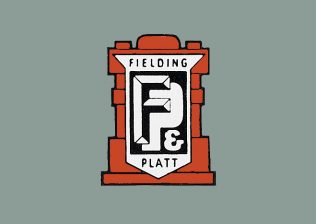 David talks in detail about installing slab presses, extrusion presses and deep drawing and ironing presses in Britain and abroad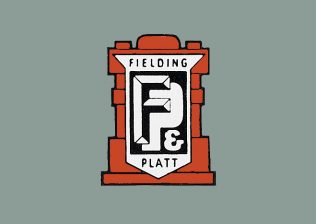 David talks about his "finest hour" at Fielding's installing a 4,500 ton aluminium plate stretcher in Taiwan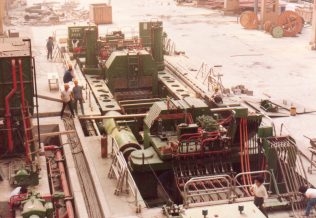 David and his twin brother, John, both began an apprenticeship in 1950. They both completed their apprenticeships as Fitters. David went on to become an Installation and Acceptance Engineer.
From Lucozade lorry to water hydraulics
David's father drove Lucozade lorries for Beecham's and, after hearing about Fielding's, took David and John for an interview.
After returning from National Service in 1956, David worked as a Fitter for Fielding's, installing presses in Britain and abroad.
"A lot of the presses were run by water with weight-loaded accumulators to supply the pressure with big levers to control it.  Then we moved onto oil with different forms of control."
David remembers installing a number of extrusion presses at Alcan in Banbury.
The gold fields of Jo'burg
David became an Installation and Acceptance Engineer after putting in a single-mould slab plant in South Africa. He remembers that trip well and that Fielding's opened a factory in South Africa.
Fielding's opened a factory in South Africa in 'Jo'burg'. Jim Fielding put money into this factory so I stayed there for about six months doing the same job as I did in England, travelling around South Africa doing installation on presses."
One installation David remembers especially during his stay in South Africa was on the gold field. The press he remembers was used for testing the underground props for the mines in the laboratory to see what loads they could take underground.
Kavala
In clip 5, David tells an amusing story of installing a 2000 ton press in Kavala, Northern Greece.
"We had a lot of trouble because we couldn't get customs clearance to get this press out of Athens because we were eventually going up to Kavala which was the north of Greece.  Eventually one night somebody said 'we're off!', and away we went down to the port, got the lorry onto the boat, we went by road, and met this boat up in the north of Greece."
Instead of a being a two or three day job, it took about two weeks.
From imperial to metric
In the final clips, David recalls in detail the presses he worked on.
He recalls that Fielding's supplied water and hydraulic oil presses for producing slabs curb stones for the roads and pavements. Originally they were imperial sizes, but eventually everything changed to metric so he went around the country changing all the presses to metric sizes and tooling.
David installed water hydraulic extrusion presses for extruding aluminium, copper, and brass in Sweden and Yugoslavia. He remembers returning to Yugoslavia to convert it from a water press to an oil press for extruding copper and brass for making tubes.
In later years, he remembers installing Deep Drawing and Ironing (DDI) Presses in Burnley and Seoul, Korea.  These were used for making tanks for lorries and cars when they were going to change from petrol to gas fuel.
David's "finest hour" was installing the TALCO 4,500 ton aluminium plate stretcher in Taiwan, which was used for making airplane wings.
David worked at Fielding's from 1950 until the factory closed in Gloucester in 2003.
If you remember David, being an apprentice with him in the 1950s, or working with him on any of the jobs he recalls please share your memories by clicking on Add a comment about this page below.
Click on the hyperlink to see a photograph of David working on a 200 ton Open Gap Press.