GEORGE CLARIDGE 1949 to 1978 and 1994 to 1999. Products Extrusion Manager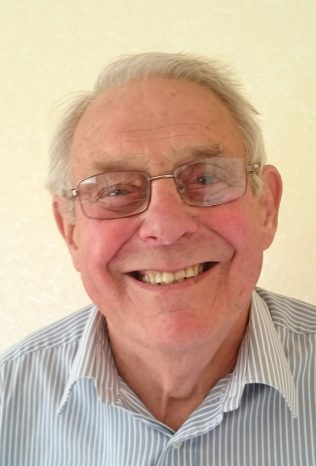 "George_Claridge_Part_11".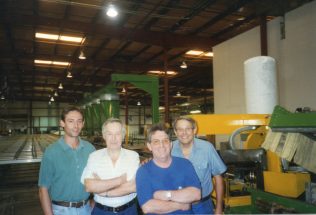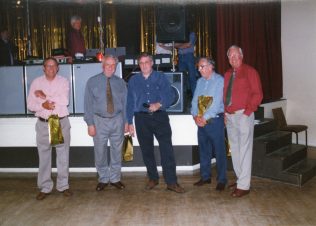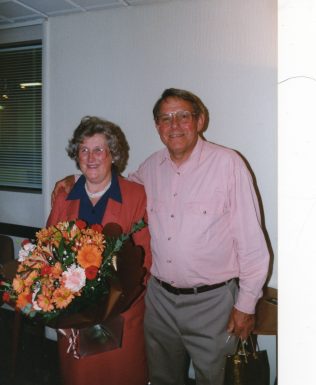 Early years and National Service.
Between the periods of George's employment at the Company, he worked as Extrusion Manager at a South Wales Company and then worked at a Plastics Company in Gloucester. He returned to F & P in 1994 as Products Extrusion Manager.
George attended Junior Technical College in Gloucester.  It was there that he decided he would like to take up a career in engineering. His cousin, Gilbert, an employee at the Company, persuaded him to apply for an Apprenticeship. He did, was successfully interviewed and started work in September 1949. George cycled to work twice daily from his home in Lower Tuffley and recalls some of the places he passed along the way. On arrival he had to 'clock in' and had money deducted from his wages if he was late. On that first day, George found everything most interesting and was impressed by how friendly everyone was. As was usual, his first six months were spent in the Craft School and he goes on to describe his experiences there. He then mentions the other departments he worked in and tells an amusing tale of how his second Christian name came to be used instead of his first!  Two more 'privileged' apprentices, having more superior modes of transport, are also remembered! George studied at the Technical College and gained Ordinary and Higher National Certificates in Mechanical Engineering.
National Service for George commenced in 1954. He speaks of the details and tells of how part of the (now disused) railway track, which directed  him home on leave, is now part of his garden.
Returning to F & P, leaving and then coming back to the Company in a new role.
In 1956 George went back to work in the Drawing Office and names the people he worked with and the type of work he did, eventually becoming a Section Leader. On occasions, he accompanied Sales Engineers on their  visits to customers. One of these  brought him into contact with an ex F & P colleague who offered him employment. He left the Company in 1978. George gives details of the period from then until 1994 when he returned to F & P.
In his new role he visited Extrusion Companies, seeking their requirements and solving any problems as the occurred. Back at Gloucester he carried out any necessary design work.
Happy moments, photographs and retirement.
George recalls some happy occasions. The first was a visit to the 1951 Festival of Britain and the second was 'social visits' with colleagues to a local hostelry.
He speak highly of those he worked with and found Management 'always approachable'. George recalls the demise of one Manager, the Chief Draughtsman, Mr Steve Davies.
George then talks about the first photograph, the occasion and names the persons shown.  He retired on the 22nd January 1999, his 65th birthday. The second and third photographs were taken at a retirement 'get together'.
George's final memories were of a colleague, a Dutchman, John Migchielsen, who together with Brian Mince, organised home and away football matches between Fielding and Dutch teams.
---
We regret to report that George has passed away, and his funeral service was at all Saints Church, Longhope on Monday 6th August 2018 at 12 noon.
If you remember George or any of the people or events he mentions, then please share your memories by clicking on the words Add a comment about this page.