Herbert Hindle's memories, page 3
My Life at Fielding's: Part Three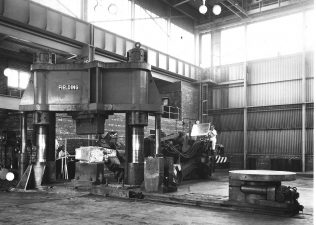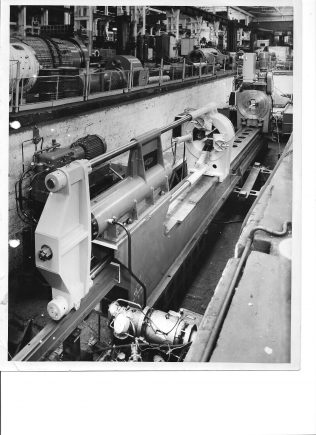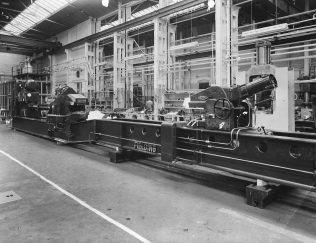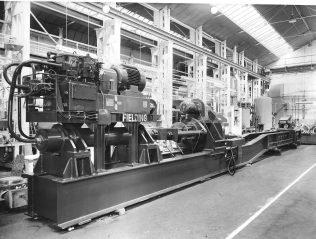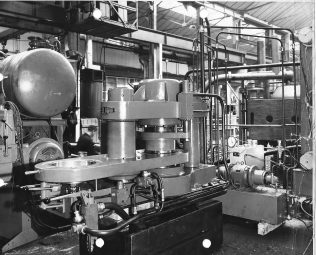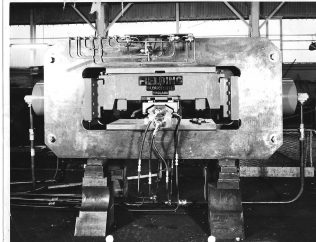 I think that it was around 1962 that The Heenan Group decided to introduce technical training for senior apprentices to assess their suitability for the Drawing and Design office before entry to it. By then I had been the Senior Section Leader in the Drawing Office for some time. I had also been teaching Engineering Drawing and Engineering Inspection at North Gloucestershire Technical College for some years in the evenings.
Technical Training Engineer
I was approached by the Heenan Group management to fill the post of Technical Training Engineer which I accepted. I cannot remember the full curriculum now, but there was one: basically, it was to train the boys to produce a full working drawing and also to apply the knowledge they had gained at college to engineering design and the calculations associated with it. The length of the course was six months if I remember correctly.
The Technical Training Department
The Technical Training Department was situated in a house on the road at the back of Fielding's with three or four steps leading up to it, which on one occasion I jumped down and broke bones in my foot. The picture in part one of my story is of the classroom, which was equipped with drawing boards and a blackboard and benches in between. I am at the back of the picture at the left hand side.
Two Courses
There were two courses, each one very successful. After the first, I had a congratulatory letter from Mr. Morton which unfortunately I cannot find now. However, I think perhaps the course was a little too ambitious for such a small company as there were not positions available for the number of people qualifying from it and so it was abandoned.
In the second course, however, the company had an order for a small press for the compaction of some items and I persuaded the management to let the Technical Training Department engineer this order, which we did very successfully.
In between courses and after dissolution of the department I was back in the Drawing Office as Section Leader.
Legacy
When I visited the Fielding and Platt Community Archive Project Memory Day in September 2012 with George Claridge, there was a chap there who had been on one of my training courses (I cannot remember his name). He said he was so pleased to meet me again because the things that I had taught him on the course had been of great value to him throughout his career. There can be nothing more pleasing than a statement like that.
If you remember being taught by Bert or anything about the Technical Training Department then please share your memories by adding a comment at the bottom of the page.
Click on the hyperlink to read the first part of Herbert's Life at Fielding's.
Click on the hyperlink to read the second part of Herbert's Life at Fielding's.