Tom Millington & Others
Tom's Retirement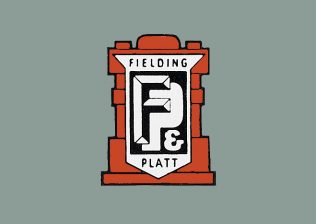 "Tom_Millington". Genre: Blues.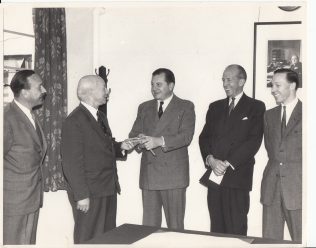 In this audio file, John Davis remembers Tom Millington and the occasion of his retirement around 1960. Tom was not only Chief Draftsmen at Fielding's but also a well known player for Gloucester Rugby Club. When John was interviewed for his position in the Drawing Office, he was interviewed by Tom, who really put John at his ease, "he was a real gentleman".
If you remember the people, places, or machines in this photograph – or if the audio clip brings back memories – please share your memories by clicking on the words Add a comment about this page below.