BOB SCOTT 1965 until 2003.
Sales Engineer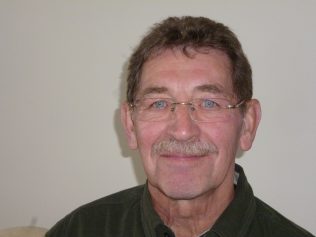 "BOB_SCOTT_WALES_TO_F_P.mp3_01".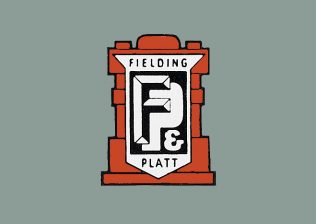 "WORKS_TO_OFFICES_THEN_LEAVES_F_P".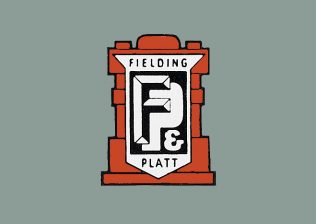 "RETURNS_TO_F_P_TRAVELS_IN_SALES".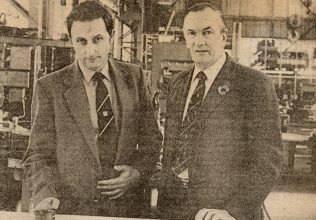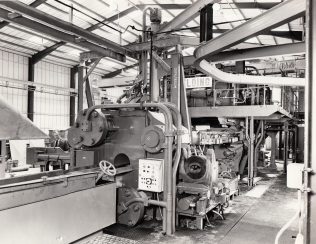 Bob was born in Abertillery, South Wales. He joined Fieldings in 1965 and was employed in the Fitting Shop until 1978 when he left. He returned a couple of times and was there until 2003 when the firm eventually closed. After various placements he ended up in the Sales Dept. At the end there were just four employees in the dept. With Bob in overall control  it stayed like that until the doors finally closed.
After leaving school in South Wales he started  an apprenticeship  at British Nylon Spinners and eventually moved to their factory in Gloucester to complete that apprenticeship, which finished in September 1964  At the end of that year he joined F & P. He had heard about F&P from colleagues at BNS who described it as a most prestigious company It was as a result of an advertisement in the local newspaper that he applied for a job. Bob explains that, from the age of 11 years, everything he did was associated  with engineering, hence the decision to take it up as a career. He does not remember anything about his interview but says he must have made a good impression because two weeks later he was offered the job. It was just after this that he married Kay and they moved to Cheltenham. He purchased an A35 van which was used to travel to and from work. He then moved to Gloucester to live and settled in Podsmead. By a strange coincidence found that his next door neighbour was Ginger Preece a well respected employee at the company. His memories of travelling to work were a bit vague but remembers going along the Bristol road and passing the Wagon Works and Bolton's fish & chip shop. He discusses the similarities between the two apprenticeships.
Bob started work in the fitting shop and was rather overawed by the magnitude of the equipment he had to work on. He was impressed by the friendliness of the workforce around him and remembers with affection some of the men he worked with. Later on, Bob spent some time working at Otley in Yorkshire for a period of nine months, a member of a gang of seventeen. From there he went to Enfield Middlesex to help install an Extrusion Press. In 1973 Bob successfully applied for an office job, to work on the preparation of instruction manuals and the updating of British Standards. Two years later he was invited to join a sales team to work on the preparation of quotations. Bob then decided to leave the company to gain more experience but just before he went he travelled to London with a colleague and was successful in selling an Extrusion Press for shipment to Ghana.
In 1984 Bob was invited back to the Company to work as UK Sales Manager for the  Concrete Press side of the business. By that time there had been a 'buy out' by the three directors. Two years later Bob was made redundant when the situation at the company deteriorated but Bob was invited back again in 1993 into a similar position as before but covering overseas sales as well. By that time the Company had been bought out again and had become part  of the Clayton Group which encompasssed all the Hydraulic Press manufacturers in the UK. Bob travelled to Saudi Arabia and Kuwait in the course of his work and recalls some interesting experiences whilst there. Between 1996 and 2000 Bob worked for the Company in Atlanta, Georgia, USA and explains the various projects he worked on. During the time he was away, the company had become part of the Motherwell Bridge organisation. As Bob stated earlier, he was one of only a 'handful' of people who were left to witness the doors of Fielding and Platt closing for ever.  A sad moment!
If you remember Bob or any of the people or places he mentions, then please share  those memories by clicking on Add a comment about this page below.