Bob Madeley remembers the foundries, c.1939
Memories of the two iron foundries and the brass foundry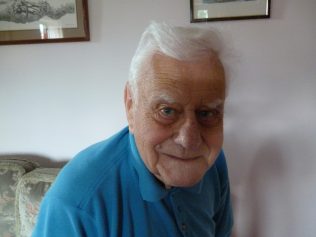 "9_iron_foundries_brass_foundries". Released: 2013.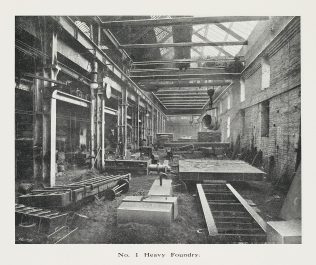 Gloucestershire Archives: NQ15/11 GS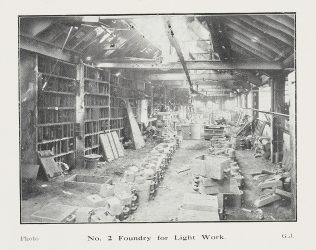 Gloucestershire Archives: NQ15/11 GS
In this clip, Bob remembers his regular visits to the iron foundries in the late 1930s.
Three Fielding foundries
He recalls there were three foundries at the Works. One was on the ground floor, where they would make the larger heavier iron castings. Another was above this on the upper floor where they would make the smaller iron castings.  The third, the brass foundry, was in another part of the Works. There they would cast the smaller "brass bearings" and anything that needed to be made in brass.
Great ladles of molten metal
On one occasion, Bob vividly recalls having to go to the top iron foundry. From there he could look down onto the larger iron foundry below.
He remembers looking down from the balustrade and seeing the foundrymen casting one of the largest iron castings Fielding's had ever made.
"I stopped to watch them do it. There were literally, I don't know how many, great ladles of molten metal ready to be poured. Once you start pouring iron, or any other metal in a mould, you mustn't stop not even for a second as otherwise you get an airlock in between the two lots of metal and you get a fault in the casting"
The casting was in the region of 20 tons or greater.
Click on the hyperlink to see pictures of the demolition of the iron foundries from 1939.