BRIAN BILLINGHAM From Apprentice to Chief Electrical Engineer
He served the Company from 1948 until 1997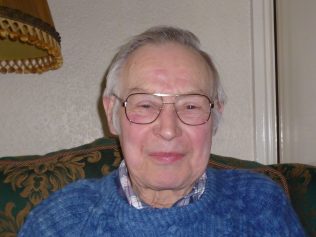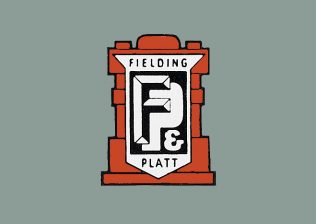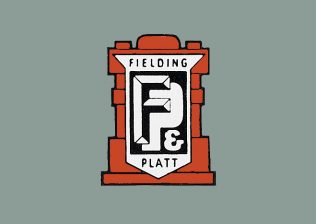 Brian heard about Fielding and Platt from a relation, Mr Walter Andrews, a foreman at the Company. Mr Fairbrother, the Apprentice Supervisor interviewed him at the Central School. One of the questions he asked was "How do you make a battery charger?" Brian wasn't particularly overawed when he came into the factory on the first day because he was used to visiting the Morland's factory where his father worked. He goes on to mention the clocking in procedure, the working hours and his first wage. Brian spent the first six months in the Craft School, learning the rudiments of fitting and machining and the next four and a half years in the Electrical Workshop. Here he worked on electrical maintenance and the wiring and testing of the Company's products. He recalls one particular machine. During this time, Brian attended Technical College and achieved both Ordinary and a Higher National Certificates in Electrical Engineering. Living close to the factory in St Paul's Road, Brian rarely used the Canteen but took advantage of the Trolley Service at break times. He also took advantage of some of the sporting facilities available, namely skittles and fishing.
Brian talks about his National Service with the RAF and then about returning to the Company's Electrical Drawing Office in 1955 after a two year absence. He was now a fully trained Electrical Engineer and had a starting wage of £12/week. Bob Poole was in charge but unfortunately he died soon after and Ken Hudson took his place. Ken left for Australia in 1960 and Brian replaced him. Numbers began to increase  in the department. Peter Salter, an Electronics Specialist was one. Brian goes on to talk about the advancements in technology which enabled more efficient control systems to be introduced for the Company's products. He then mentions some of the countries he visited and some of the unusual fellow travellers. Dictionaries provided in some instances were not of much help.
Brian recalls one particular product, a 4500 tonne Plate Stretching Machine for Taiwan. He talks about Transducers, used to monitor the movement of a crosshead along its stroke and also about plate breakage. Some sad moments occurred, Brian recalls. These were redundancies. In most cases, due to their skills, most people affected were able to find employment quite quickly elsewhere. He then recalls one instance when management were most helpful to him. Of the workforce he had great praise, always ready to give help and advice on a variety of topics. Brian then talks about the 1963 'freeze up' and how one of the Company's pieces of equipment was employed to thaw out frozen pipes in people's homes. In June 1997 Brian retired but did return briefly on a part time basis to test some Transducers destined for Taiwan. One final memory Brian recalls was the people with whom he shared a table in the Canteen and in particular, the only lady occupant. Nursing Sister Jean James.
Click on the hyperlink to learn more about Sister Jean.
Do you have a photograph of the August 1948 Apprentice intake?  Did you know Brian or any of the people or events he mentions?  If so,  please share your memories  by clicking on the words Add a comment about this page.