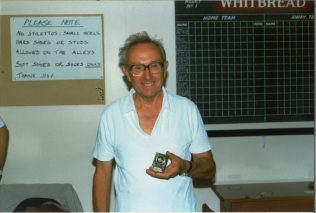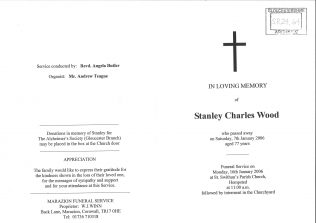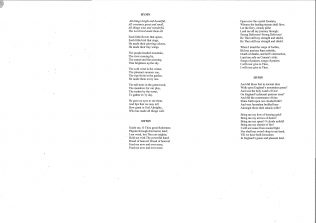 Stan was born in Gloucester when the family lived in Theresa St, off the Bristol Rd.  Subsequently they moved to Albion St, off Southgate St.  He joined the army in 1947 at the age of 17 and a half, when the minimum age to join was actually 18!  He served in Greece, Egypt and Palestine.  He joined Fielding and Platt when he returned to England, working as a fitter and later as an estimator.
In March 1985 he joined the staff at Gloucestershire Record Office (now the Archives) where he enjoyed working as he had a love of history.  Stan played cricket, including for Fielding's, and you can see a photograph of him as part of the team by following this link.  Later he played for two Skittles teams, including the Archives' Dirty Deeds team, and you can see photographs through this link.
Stan married June in 1953 and they lived first in Hucclecote, before moving to Hempsted in 1966.  Stan loved gardening and took great pride in his garden.  He exhibited at the local show, where he was regularly amongst the prize-winners.  He always looked forward to spring, as it was bulbs time.
Stan became a familiar figure in local village life.  Often seen on his bike he would cycle home for lunch and then back to work again, and you would occasionally hear a cheery hello as he sailed past on his bike.
Stan and June had two sons, Andrew and Malcolm, and a daughter, Rosemary.  Andrew moved to Cornwall, and Stan had a great love of that County, where he had enjoyed holidays since childhood.  He made a point of holidaying there every year.  His last days were spent there, and Stan passed away peacefully aged 73 on Saturday 7 January 2006.
His funeral was in St Swithun's Church, Hempsted, on Monday 16th January, and the order of service is shown on this page.
You can see more images and read more about Stan by following this link.
You can share your own memories of Stan by adding a comment below.