Andy and Felicity Fowler
Met at F&P in the 1960s. About to celebrate 50 years marriage in 2015!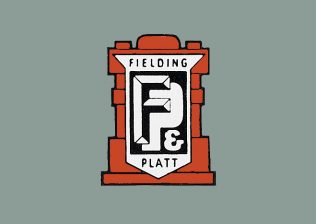 "Andy_Fowler_28_08_2015".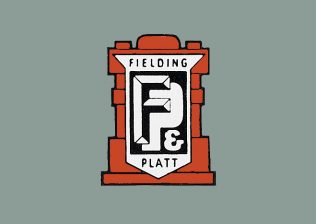 "Felicity_Fowler28_08_2015".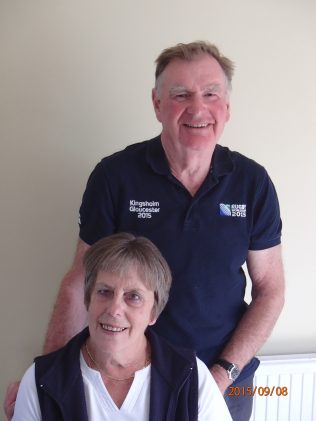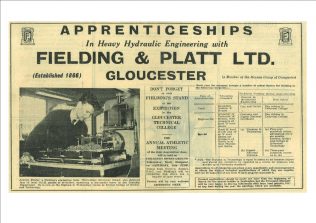 We interviewed Felicity and Andy in August 2015, just a couple of months before their golden wedding anniversary. Doesn't time fly!
In the recordings you will hear how and when each of them started at F&P. Andy replied to an advert for apprenticeships in the Gloucestershire Echo and a year later actually appeared in the next advert – See attached.
Andy was a member of a Cheltenham cycle club, so used his journeys to work from the other side of Cheltenham, as training sessions.
He recalls memories of his apprenticeship, going to college and funny things that happened in the Light Machine Shop and Hydraulic One. "Elvers in the Experimental department" is also enlightening.
Recalled as well, is time in the Drawing Office, where he worked on various projects.
Felicity was introduced to Fieldings by her brother Mike Stanbrook, who was working at the company. She worked in the Stock Control Department, which was in the same office as Buying.
Andy was obviously attracted to Stock Control, because when he was working in Estimating, he had to keep visiting Felicity to ask if 'such and such' was stocked. It got to the stage when as soon as he poked his head round the door, Felicity shouted 'We haven't got any!' The phone obviously did not have the same attraction as a visit.
One of their first dates was when they took part in a treasure hunt, which was organised by the Social Committee. This consisted of Andy driving the car, with Felicity navigating. Felicity admits that they didn't always get to where they should have done.
If  the audio clips bring back memories please share them by clicking on the words Add a comment about this page.