Christmas 1981
Redundancies in the Drawing Office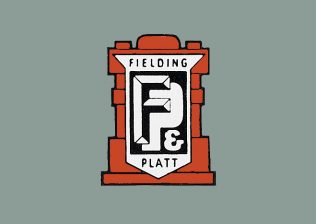 "Christmas_in_the_Drawing_Office_19811". Genre: Blues.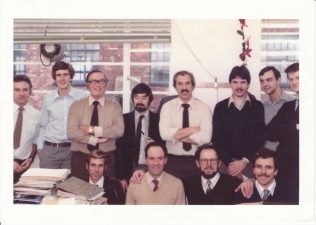 In this audio clip, John Davis recounts the events of Christmas 1981 that saw all Fielding and Platt employees receive an envelope telling them whether they had been made redundant or not. Only two from the Drawing Office retained their jobs; the rest were kept on until they had completed their respective projects. Despite this, they stuck together like "comrades in arms" and had Christmas lunch. Looking back, John acknowledges that "the reality of it all didn't dawn on us" until afterwards, when we went home to tell our wives and sweethearts about the redundancies.
If you remember the people, places, or machines in this photograph – or if the audio clip brings back memories – please share your memories by clicking on the words Add a comment about this page below.