Paul Regester, Apprentice to Works Manager.
1970 until 1980 and 1996 until 2000.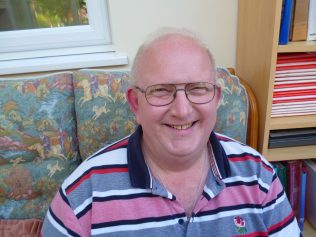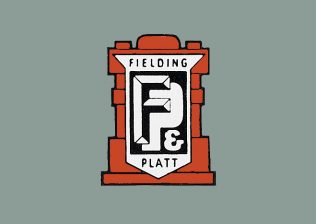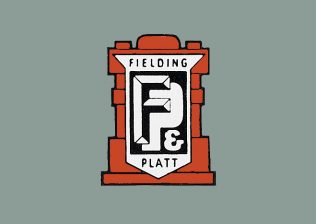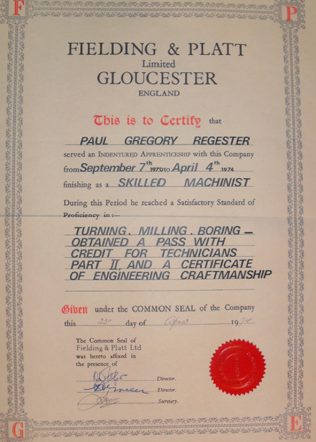 1.  Paul spent the first eighteen months of his life in North Borneo before coming to Gloucester. Between 1980 and 1996 he worked for Davey, based in Poole, Dorset. Paul attended St Peter's school and it was his love of woodwork and metalwork that prompted him to seek a career in engineering.  He couldn't remember anything about his interview at the Company, only the daunting visit to the works. He speaks of his journey to work and the clocking-in procedure.  Paul goes on to describe his first day and going up to the top floor where the Training School was sited.  He explains in some detail what went on in the year he spent there, the machines he worked on, the tools he made and the experience gained.  His next move was to the Light Machine shop adjacent to Baker Street and then into the Heavy Machine Shop.  In both cases he names those in charge, the machines he worked on and many of his work mates. With a colleague he ran a 'Tuck Shop'!  During this time he attended Technical College. Paul goes on to talk about the Canteen and meals served both day and night times. When Sport was mentioned, Paul admitted he was more of a spectator than a participator!
2.  Paul was successful when he applied for a job in the Inspection  Department and his work involved both fitting and machining aspects. In 1980 he received the dreaded news, he had been made redundant.  He was successful in obtaining a job at Davey, based in Poole.  He goes on to mention all the countries he visited in the course of his work and tells of an amusing incident.  Paul left that company when it relocated in the north of England and returned to Gloucester in 1996.  He applied for the Works Manager's position which had become vacant at F & P and was successful, due he thinks, to the experience gained at Davey.  He explains the situation in the Company at that time, refers to his proudest achievement and the machines that were built under his supervision. Paul goes on to explain in some detail how a large press nearly fell off the low loader trailer as it was leaving the factory.  Redundancies occurred again. This time Paul had to deliver the bad news instead of receiving it.  Paul spoke highly of both management and workforce:  fantastic and skilled people, creating a friendly 'family' atmosphere in which to work. When the Company  relocated to Leeds, Paul left and worked locally.
3.  Paul always considered that, although the work was interesting, it was the people that made Fieldings what it was. He goes on to give an example of how skills were willingly passed on from one to another and concludes with an amusing story which demonstrates the friendly banter that went on.  Paul's collection of photographs was mentioned as well as its appearance on the website in the 'People' Section.
Please click on the link to view the Paul Regester Collection of photographs.
If you remember Paul or any of the people or events he speaks of, then please share your memories by clicking on the words Add a comment about this page below.