Lionel Longney
Apprentice, pattern-maker, foundryman, 1945-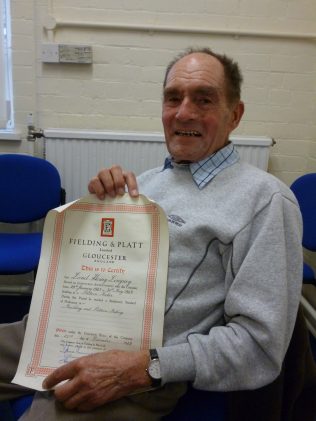 Lionel describes how he came to work for the company and be interviewed by Bill Prior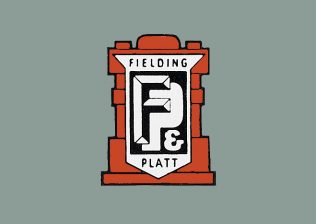 Lionel remembers Roy Barton joining and how the canteen was set aside for blood donation, and the day two of them gave their rare blood to save a haemophiliac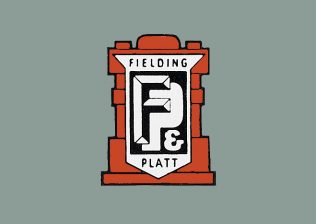 Lionel remembers the new Craft School, with the clinical smell of lubricant, and work in the Apprentice School under Ken Court
Lionel started at Fielding and Platt as an apprentice in January 1945. His brother was a Fitter at Fielding's and his grandfather had been a carpenter and wheelwright so becoming a pattern-maker, as he eventually did, came naturally to him.
Bill Prior, Ken Court, and the new Craft School, 1945-
Lionel joined Fielding's from Tommy Rich's School. He was academically bright but remembers that skilled practical work came much more naturally to him.
"I was much more at home working with my hands than with my brain."
Lionel recalls that "it was awe-inspiring going from school to the factory".
There, he was interviewed by the personnel manager, Bill Prior, who was a "wonderful fellow. He made you feel quite at home!"
Click here to read more about Bill Prior.
As part of only the second intake in the new Craft School, Lionel came under the jurisdiction of Mr Wedlig and then Ken Court the apprentice instructor. Lionel recalls the "lovely new machines, everything was spick and span".
Practical work on benches, centre lathes, and milling machines was undertaken by apprentices as well as receiving lectures and academic instruction.
Lionel still remembers the smell of the suds used as lubricant on the machines today.
"It's a characteristic, clinical smell, almost like you've had a dentist go by"
Ken Court's regime in the Craft School was, like the apprentice instructor himself, "strict but very informative".
Roy Barton and the Fielding blood donors
Lionel joined Fielding's with another lad who was a little older than himself called Roy Barton.
"He was a great sportsman, a wonderful character", Lionel smiled.
As well as being unusual because they had both come from Tommy Rich's School, he and Roy were remarkable because they both had O+ blood.
In the early 1960s, Lionel recalls that practically the whole of Fielding's employees were blood donors and that the canteen was often set aside for blood donations. In the second clip, he recalls an amusing anecdote about an emergency requiring O+ blood.
"They can't understand it, it's only since he had your blood that he's become that way!"
The emergency was the case of a haemophiliac who had had teeth removed.  Luckily Roy and Lionel came to his rescue and had a joke to tell at the end of it!
Click on the hyperlink to listen to Lionel's memories of the Pattern-making Shop.
More of Lionel's memories about continuing his apprenticeship at Barron's Foundry coming soon!