Lancelot John Jordan Pitt
Engineer & Soldier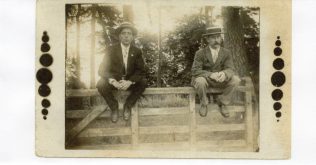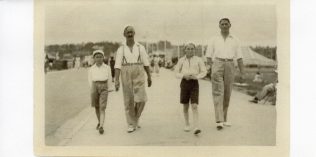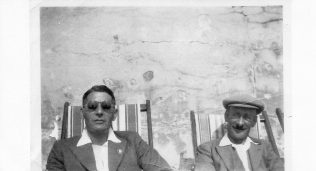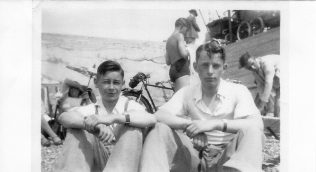 Terry Williams has kindly sent us this information about Lancelot Pitt who was a great friend of his grandfather Henry Williams.
Lance was born in Stonehouse, Gloucester on 3rd June 1896, and his wife Kathleen D Pitt was known as Doris.  They had a son, James W Pitt, who was born in 1922.  He was known as Jimmy and grew up with Terry's father Arthur Williams, who was born in 1921.  Henry and Lance and their families spent a lot of time together socially.
Lance served with the Gloucestershire Regiment during the Great War and was a Warrant Officer of the Royal Gloucestershire Hussars between the wars and during the early years of World War II.  He was awarded an unusual combination of medals, among them the Breast Badge of a Member of the British Empire (Civil Division), Badge of a Serving Brother, "1914/15 Star "13944 Pte L.J.J. Pitt Glouc R", British War Medal, Victory Medal "13944 Cpl L.J.J. Pitt Glouc R", Defence Medal, War Medal, GVR 1935 Jubilee Medal.
Lance volunteered for service with the Gloucestershire Regiment at the outbreak of the Great War and served for four and a half years with the 8th Bn landing in France on the 18th July 1915.  After his demob, he returned to work at Fielding & Platt.  He subsequently joined the Royal Gloucestershire Hussars and rose through the ranks.  He held the position of Sergeant Major and Senior Warrant Officer at the outbreak of World War II.  However, he was released from his duties five months after the war started, to carry out essential war work at F&P.  He then went on to organise a unit of volunteers that would later become a Platoon of the Home Guard. He stood down from these duties at the end of the war and continued to work at Fieldings.
He was eventually appointed Industrial Safety Officer for the company, and also served as Chairman of the Gloucestershire Industrial Safety Group.  He was very interested in the St John Ambulance Brigade.
Lance moved to Exeter in Devon following his retirement and passed away in 1983.