John Lewis
For many years in the Maintenance Department.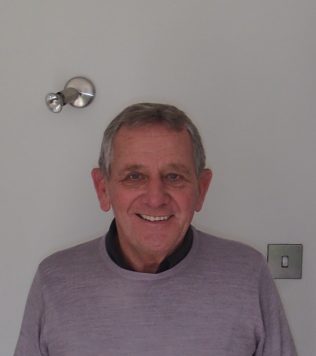 John wanted to go into engineering when he left school and a chance conversation with Ted Hendy persuaded him to apply for an apprenticeship with F&P. John started in the 1959 apprentice school intake.
In the first recording, John recollects cycling to work, his time in the Apprentice School, then his transfer to the light machine shop and some of the characters he encountered there. He then moved to the tool room, which increased his skills further on the various machine tools in that department.
Finally John was employed in the Maintenance Department, working under some very skilled fitters, maintaining the cranes and then the machines in the Heavy Machine Shop. I never knew that to change the oil in a planer required the lifting of the machine table to access the oil reservoir. On one of the machines this table must have weighed about 7 or 8 tons! The alignment then had to be checked and adjusted once the table was replaced. John was promoted to Foreman in the Maintenance Dept. and at the time was the youngest Foreman at the company.
John was very involved with Fielding's Rugby Club and this is mentioned in the second recording about the social side of the company. Somehow, reminiscing about the cakes on the tea trollies is mentioned too!
The last recording tells of John's life after F&P. He went to Rank Xerox in the Forest of Dean and went through the expansion of the company, still working in a maintenance role, but moving through the ranks into a management position. He was finally asked to help with the change of the site to an industrial park, once Rank Xerox left.
If you remember any of the topics John mentions in his interview or in the written words above and would like to share your memories, please click on the words Add a comment about this page below.