Terry Dix
Memories of a Machinist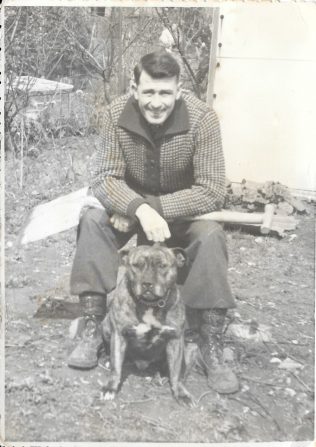 from the Bonita Gadd collection

from the Bonita Gadd collection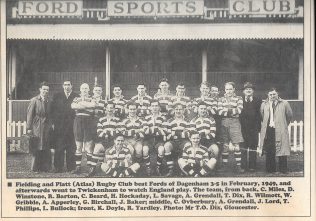 Photo supplied by T. Dix to The Citizen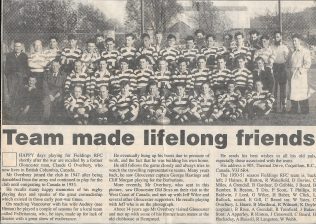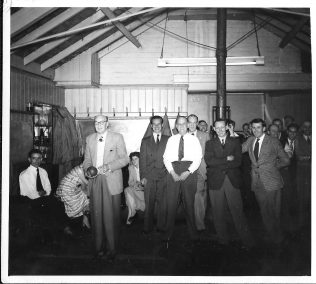 from the Bonita Gadd collection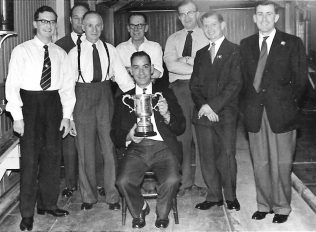 from the Bonita Gadd collection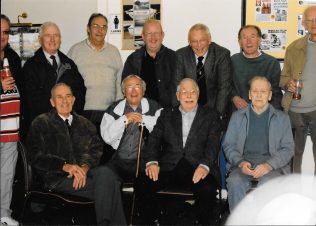 from the Bonita Gadd collection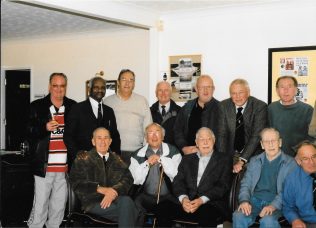 from the Bonita Gadd collection
Terry started his apprenticeship at Fielding & Platt in December 1940 aged fourteen, following in the footsteps of his father, William (Bill), who completed fifty years service and was presented with a 'gold' watch.
Terry first worked in the stores (possibly with Jack Rice) moving on to the Light and Heavy machine shops working as a vertical borer.
WWII interrupted Terry's apprenticeship when he was aged eighteen and called up to the Glosters, serving from 1944-1948 in India.
Terry returned to Fielding & Platt and enjoyed the social side of the company playing in the rugby and hockey teams and also in an occasional (unauthorised) football match on The Spa.  His longest commitment was to the Slingers skittle team playing many home matches on the India House alley.  The name originated from the overhead cranes that would  'sling', or lift, materials and part-machined jobs onto the machining tables.  The Slingers were very successful graduating from the lower divisions to the first division playing teams from other Gloucestershire companies.
Some fellow skittlers were: Howard & Les Wheeler, Albert Jenkins, Jack Wynn and Reg Court.  Other colleagues remembered are: Lionel Lane, Ray Smith (the Bigman), Stan Russell, Jimmy Baker and the Grendall brothers.
Terry's wife, Grace, worked in the offices for a few years until she left in 1960 to have their first child. In later years Terry & Grace's daughter and son both very much looked forward to attending the annual children's Christmas party.
Terry's forty-two year employment with Fielding & Platt ended in redundancy on 18th October 1982.
Terry celebrated his 90th birthday in November 2016!
Click on a photograph to enlarge an image.
If you knew Terry or any of the people, places or situations mentioned, then please share your memories by clicking on the words Add a comment about this page below.