Jim Brint
Working in No. 1 Hydraulic on tooling for a Slab Press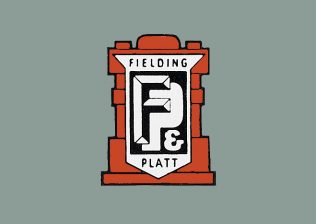 "Jim_Brint". Genre: Blues.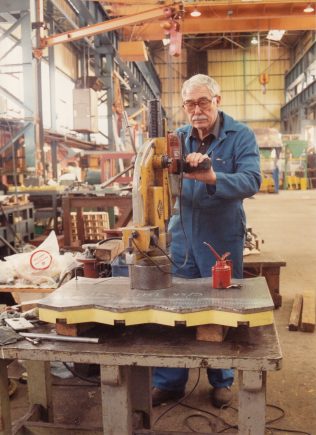 In this audio clip, John Davis remembers his time spent with Jim Brint while John was still an apprentice in Number 2 Hydraulic.  John recalls how, under Jim's tuition, he "learnt a lot".  Jim, "a very skilled fitter", is seen in the photograph working in Number 1 Hydraulic drilling tooling for a slab press.
If you remember the people, places, or machines in this photograph – or if the audio clip brings back memories – please share your memories by clicking on the words Add a comment about this page below.