CARLTON GREEN Worked in the Light Machine Shop from 1972 until 1981.
Carlton was born in Jamaica in 1936 and came to the UK when he was 21.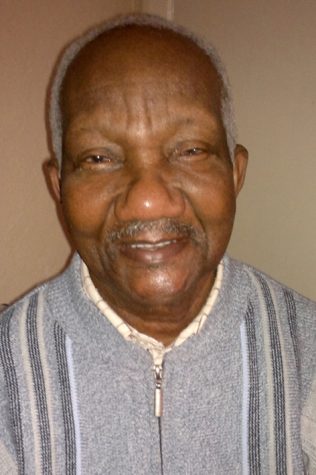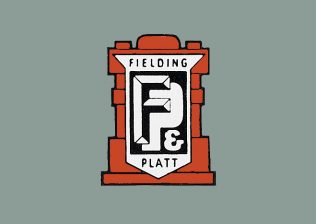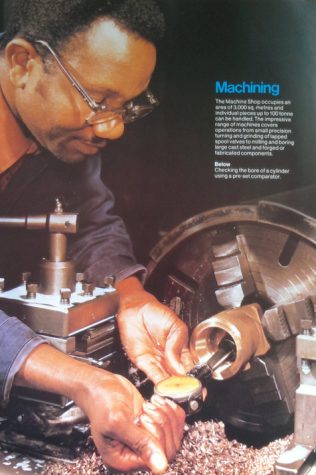 He came in search of work. His first job was as a labourer at R A Listers at Dursley and eventually became a machine operator. He attended Gloucester Technical College three evenings a week  to further his education. He then moved to T H & J Daniels in Stroud as a semi-skilled operator and then was upgraded to a skilled operator. He then moved to Fielding and Platt. One of his interviewers was Norman Davenport. He was successful and started work in 1972. One of his memories of walking to work was the statue of the founder of Sunday Schools, Robert Raikes, situated in the Park. As he was now a skilled operator, no further training was necessary. Carlton's first wage was about £12/13. A merit rating system was in operation, which had replaced the 'peacework' system. He worked on a Ward 7 Capstan Lathe, a type of machine which could be manually set up for producing large quantities. A photograph, copied from a company catalogue, shows Carlton working on his machine. He then explains in some detail, how this particular component was made.
Carlton speaks with great affection of his foreman, Mr Reg Court. He then goes on to mention two of his workmates, whom he 'christened' Tom and Jerry. They were in fact Gerry Wyham and Ray Smith. He also remembers Tony Franklin, all of them 'Spirit lifting' characters and gives an example of why.  Carlton remembers one of the Canteen trolley ladies and also attending a medieval banquet. He found the company a happy place in which to work. The only sad moment was when the machine shop closed down, all were made redundant, but he felt particularly sad for his foreman, Mr Reg Court. Carlton concludes with a story about his son's involvement with Fielding and Platt in America.
If you remember Carlton or any of the people or events he mentions, then please share your memories by clicking on the words Add a comment about this page.