HAROLD EDWARDS Inspection Department 1941 - c.1981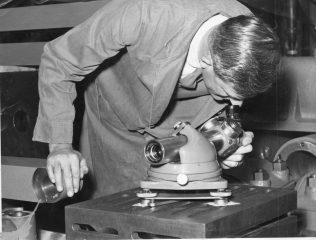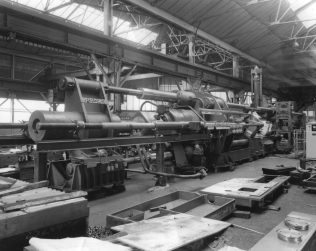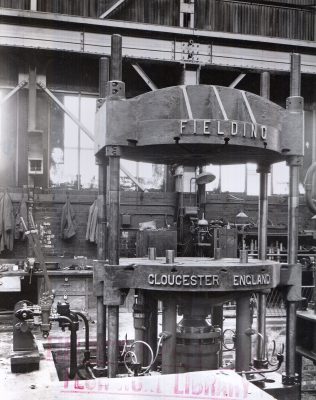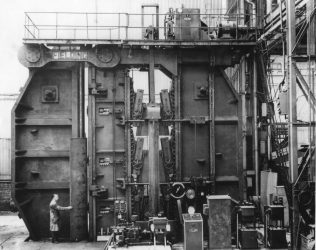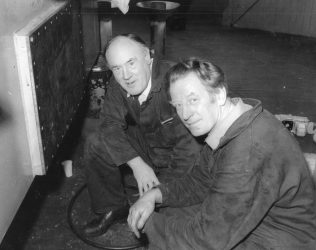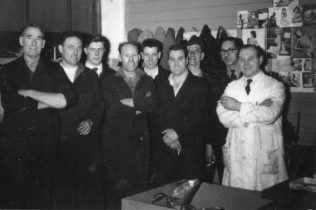 Harold was born in Gloucester in November 1925. He attended Hatherley Road School and then The Junior Technical School in Brunswick Road. At the age of sixteen he started a five year Apprenticeship with the Company. He then joined the Inspection Department Staff and, as a result, apart from other duties within the factory,  travelled about quite a lot. He worked in factories, mainly those of car manufacturing companies, in France, Germany and Italy, carrying out the alignment of Fielding Presses and Ancillary Equipment. When the Company was taken over following financial difficulties and the workforce was being greatly reduced, Harold decided to leave. He speaks highly of this workforce, skilled, friendly and with a great sense of humour. Some photographs, which Harold donated, can be seen.
It is with sadness that we've heard that Harold has passed away.  His funeral was at Gloucester Crematorium on Friday 8th June 2018 at 3pm.
If you remember Harold or can complete the naming of the people on the Maintenance Gang photograph, then please share your memories by clicking on the words 'Add a comment about this page' below.