Gilbert Curtis
Pattern-maker from 1916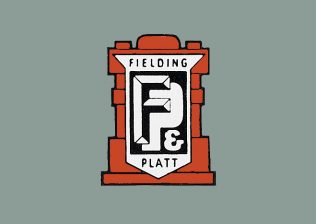 "17_rons_father_serving_apprenticeship_at_fielding_1916_aged_15".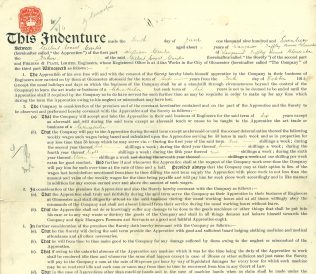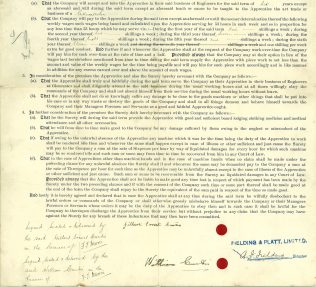 In this audio clip, Ron talks about his father, Gilbert Ernest Curtis, and the information in his indentures.  Ron explains that Gilbert's indentures were signed by his grandfather who, if Gilbert didn't turn up for work, was responsible for paying Fielding and Platt sixpence per hour recompense.  The indentures were also signed by Arthur Fielding and Jack Morris for the company.
Gilbert finished his six year apprenticeship as a pattern maker.  His starting wage in his apprenticeship was 5 shillings a week when he was aged 15.  This rose to seven shillings per week in his third year and finally 11 shillings per week by the end of his apprenticeship when he was aged 21.
If you remember Ron, William, or Gilbert Curtis, or working in the pattern-making department please share your memories by clicking on the words Add a comment about this page below.