MIKE WITCOMB. Office Boy - Apprentice - Applications Engineer (Electrical) - Service Engineer.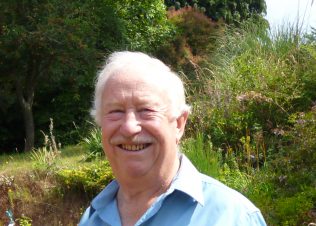 "MIKE_WHITCOMB_EARLY_YEARS2".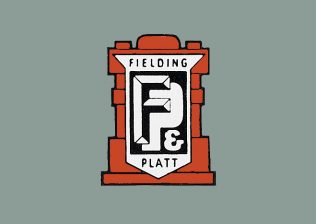 "MIKE_WHITCOMB_AFTER_APPRENTICESHIP".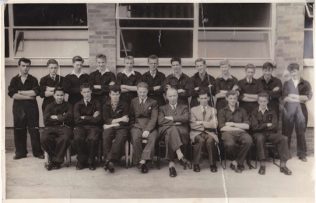 Mike was born in Westbury on Severn in 1942 and attended the local school. He first learnt of Fielding and Platt from a family friend and a visit to the factory was arranged for him. He liked what he saw and applied for an apprenticeship. He was interviewed as well as undergoing a written test. He was accepted, started at age 15 in 1957 as an office boy in the Drawing Office and started his apprenticeship the following year. His first weekly wage was £1 17s & 9d. His bus fare was 17/9d. The duties of office boy took him to all parts of the factory delivering drawings and other literature. Here he became acquainted with many of the workforce. Mike describes his journey to work and then having to go in the opposite direction to attend Technical School in Cinderford for three evenings per week. Mike goes on to describe life in the Craft School, the tools he made and visits to the Sports Field, where, he remembers  changing in an old railway carriage. He also attended an Outward Bound School for a 27 day period. Mike was able to name most of the lads who started  apprenticeships  with him.
On leaving the Craft School, Mike was sent to work in the Light Machine Shop. Here he worked under Reg Court's supervision. Mike well remembers one embarrassing occasion.  He had to make one hundred  studs (fasteners having a thread at both ends). The first one inch of Mike's rule had broken off without his notice, the studs were too short and had to be scrapped!  Next he worked in the Tool Room, then the Heat Treatment Department. A move to the Fitting Shop followed and finally Mike moved into the production side of the Electrical Department. He remembers many of the people he worked with along the way. Mike speaks about the canteen and well remembers a visit by the Workers' Playtime Team, featuring, among others, Bert Weedon. Living so far from the city, Mike didn't participate very much in the sporting activities the company had to offer, playing only tennis for a while. National Service had finished by the time Mike's apprenticeship years came to an end so he stayed on and worked in the Electrical Drawing Office which was situated in a converted house in Baker Street, conveniently sited next to a pub, lovingly referred to as 'The Steps'.
Mike left the company in 1966, returning three years later having worked for another company gaining more experience, attending instructional courses and gaining a Diploma in Electrical Engineering. He then worked as an Applications Engineer. Mike also mentions the coming of Metrication. He was made redundant in 1971 but returned in 1997 as a Service Engineer until the company closed in 2000. On a sad note Mike recalls the death of a colleague in a motoring accident. His fondest moments were the 'happy working days' he spent doing interesting work  alongside reliable colleagues who were good company both socially as well as at work.
If you remember Mike or any of the many people he mentions, then please share those memories by clicking below on the words Add a comment about this page.
 'Click on the hyperlink to' discover the names of Mike's fellow apprentices'.