ERIC ROBERT PENNING Apprentice to Project Manager 1938 - 1979
In the beginning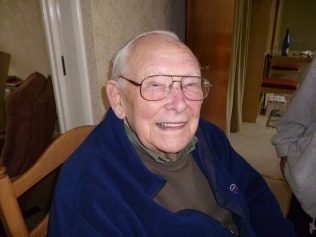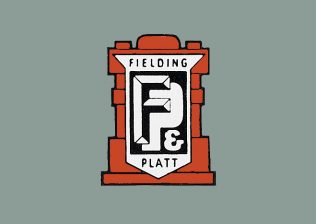 "ERIC_PENNING_LATER_YEARS".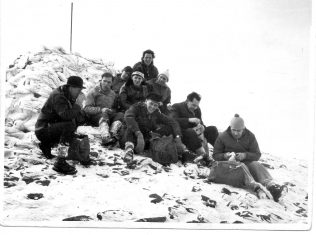 Eric was born in London but moved to Gloucester at an early age. He attended Derby Road School and then Linden Road School, On leaving, Eric's first job was in a gent's clothing shop. Every Thursday afternoon,  shop  closing day, Eric walked down to Fielding and Platt and asked if there were any vacancies. After nearly six months his persistence paid off and he was invited back for an interview. After passing a handwriting test he was offered an apprenticeship, two years in the works, six months in the Tracing Office and then entry to the Drawing Office. In the works he was employed in the Tool Room and explains one difficult job he had to perform. Whilst there he discovered that some of the lads were attending Technical College three nights per week. The fee was 12/6d per year, money which Eric didn't have so he approached a Manager, Mr Harry Bedford, and asked if the Company would sponsor him. This they did. He started  and received a reward for the quality of his work, which was free entry the following year. That year he did the same again. Eventually he obtained an Ordinary and then a Higher National Certificate in Mechanical Engineering. Whilst walking to work one day in the 1940's Eric witnessed  many  men  travelling in a different direction. They were in a sky full of  gliders  being  towed into a battle zone, a sight Eric said he would never forget.
Eric told a director that he had never received any formal training, learning only from those around him. He wondered how much more skilled he could have been had training been available. Soon after that a Mr Wedlake introduced a training scheme within the Company.  Eric went on to design an 800 tons plate stretcher and then worked on  4000 tons & 3900 tons plate stretchers for Alcan Plate and C.E.G.E.D.U.R. respectively. Eric travelled quite a lot, visiting Paris, Issoire (France) and Chicago. This latter destination was the home of Clearing, a company that made  Mechanical Presses for pressing car body parts. Fielding and Platt was awarded the licence to manufacture these presses in the UK. Eric was appointed the Project Manager. When this licence expired Eric left the company and worked for Clearing directly. On the social side whilst at Gloucester, Eric recalls some amusing event with colleagues, including a walk in the snow, clad in his working suite!  He rarely sees any of these colleagues nowadays but vividly remembers all the many skills that were available from them. If you wanted to build a wall, or learn about photography, someone had the knowledge to pass on!
If you remember Eric or any of the people or places he talks about, then please share those memories by clicking on the words Add a comment about this page below.
'Click on the hyperlink to' listen to Eric's wartime experiences.