Margaret Clifton (née Hancock)
Brought to the firm by her father Les Hancock.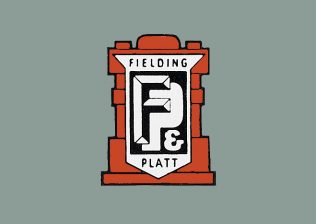 "Margaret_Clifton_MP3_edited_8mins".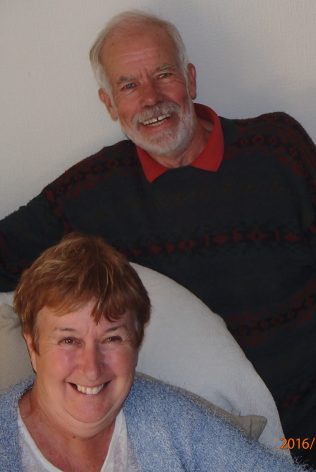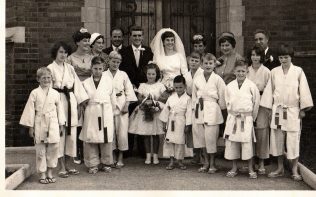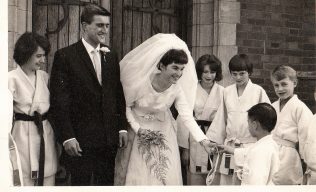 Margaret got to know F&P from an early age, by attending the Children's Christmas Parties.  She also attended the Judo Classes in the canteen from the age of 12 till 16.  The wedding photos were taken when their Instructor got married and the Judo club formed a guard of honour.  Margaret is second from the left in the large group photo and on the left in the other.  Margaret could not recall the Instructors name, can anyone else?
Margaret's dad was Les Hancock, the Maintenance Electrical Foreman.  She had an interview with Mr Morton in 1965 when she was sixteen and started as a filing clerk in an office next to the Accounts department.
Soon she moved into Accounts and worked with Cedric Ratcliffe, Nita Clark and Elsie Lane.  Margaret looked after the time cards, which were 'Clocked in' and 'Clocked out' by the employees in the works, when they arrived and left the factory.
Margaret, with Nita, was trained to use the Telex machine, which in the 1960s was the height of technology!  A punched tape was produced by typing the message, then the tape was fed through the machine at a fast rate to transmit the message to the receiving machine at the other end.
Margaret was a member of the company Badminton Club and played with Derek Tidmarsh (operating the recording equipment in this interview!), Ray Hecquet and Steve Naude.  Margaret went on to marry Steve Naude.
In 1972, Margaret left Fieldings to join Dowty Rotol, by this time she and Steve had parted and at Rotol she met and then married John Clifton.  Margaret then left work to have their daughter and son, but 10 years later she went back to work at a local dentist in Churchdown and trained as a Dental Nurse.
These days Margaret still helps out at the dentist occasionally, and loves the work.  The other activity that takes up Margaret and John's  time is being grandparents.
If you remember Margaret or any of the topics mentioned and would like to share your memories, please click on the words Add a comment about this page below.