Clive Forster & John Davis
Chesterfield Cylinders' 1000 ton press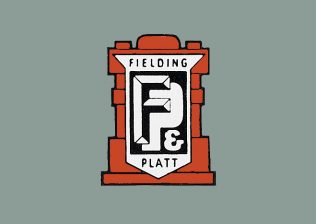 "Intro_and_Clive_Forster". Genre: Blues.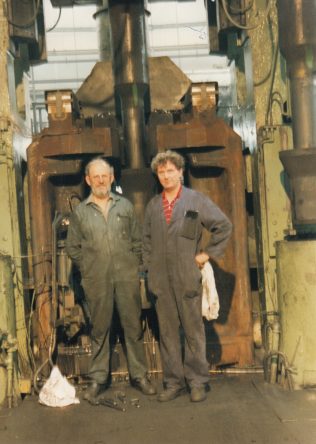 In this audio clip, John Davis discusses joining Fielding and Platt as an apprentice and retiring as a Design Engineer in the Drawing Office. In addition, he discusses the photograph and recounts his trip to Chesterfield where he acted as an Acceptance Engineer working with Clive Forster at Chesterfield Cylinders on the refurbishment of a 1000 ton forging press.  This job was "quite interesting" if "extremely difficult".
The press would have been used to create cylinders for oxygen tanks.
If you remember the people, places, or machines in this photograph – or if the audio clip brings back memories – please share your memories by clicking on the words Add a comment about this page below.