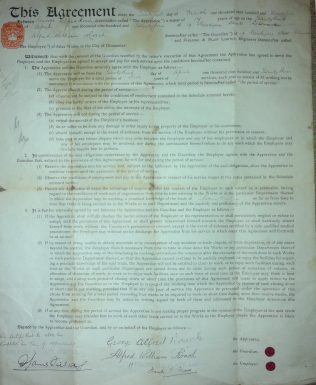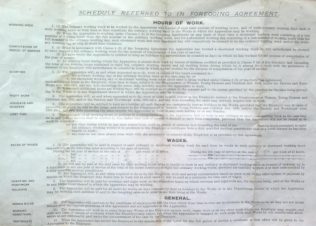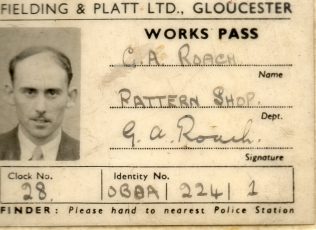 APPRENTICESHIP INDENTURES.  George, the son of Alfred W Roach,  commenced  his training as a Pattern Maker on April 23rd 1923. His wages started at 11 shillings per week and by the end of the 5th year they had risen to 17 shillings. A week consisted of 47 hours. The Working Schedule gives full details. Also shown, is George's Works Pass, necessary to gain access to the factory during wartime. This pass is now in the possession of his son Barry.
If anyone would like to make any comments about the terms and conditions of this apprenticeship, or knew anything about George, please click on the words Add a comment about this page.
Click on the hyperlink to learn more about the Roach family.