Bill Hoult
Heavy Machine Shop (from approx 1940 to around 1986)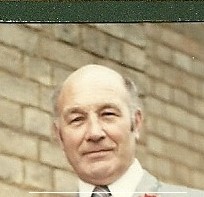 My father, Bill Hoult, worked at Fielding & Platt from approximately 1940 until he was made redundant in around 1986.  He was very proud to have worked for Fieldings where he was a Centre Lathe Turner in the Heavy Machine Shop.
Dad  played cricket and skittles and appears in some of the photographs of the teams displayed on the website.
He was also in the Fielding & Platt Home Guard during the war and is in some of the photographs already posted on the site.
Dad's friends were Tom Underwood, "Mac" Maccaragher, Reg Court, Harry Smith, Maxine Nash and many others.
Sadly, Dad passed away in 1992.