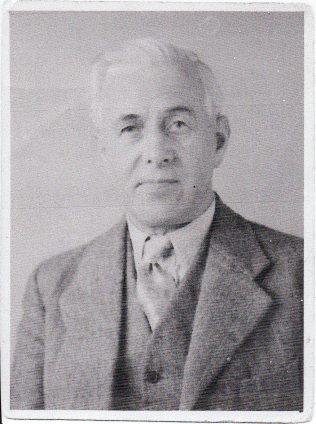 William Hector Pell was employed by Fielding and Platt from 1945/6 until June 1953, when he died aged 65. His daughter recalls that he was employed as a Technical Engineer Designer.
He lived in Lea, near Ross-on-Wye, when he first joined the company and eventually moved to Barnwood in his last years.
The photograph featured on this page is a copy of his passport photograph, which was arranged by Fielding and Platt so that he could travel to Europe c.1950.  His daughter remembers that the trip may have been to Sweden to install hydraulic press equipment for the manufacture of car radiators.
If you remember William or can clarify any of the information above please share your memories by clicking on the words Add a comment about this page below.