CLAIRE VARIET BAKER Marketing Assistant.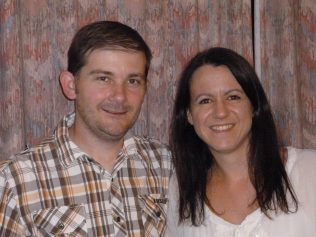 "Claire_Baker_interview".
Claire was born in Annecy France. She studied at the University there and then completed those studies in Cheltenham as part of an agreement between the two twinned towns. On completion of the studies she returned home, leaving her credentials at the college. Having liked the area, Claire decided to return and found she had been asked to attend an interview at F & P. This she did, feeling very nervous, and was successfully interviewed and started work in October 1997. She was employed as a Marketing Assistant working for Mr David Glennon. Claire describes her duties and comments on the friendliness of the workforce, enabling her to settle in well despite being one of only a small number of lady employees!. When David moved on, Claire decided to move on also to gain more experience elsewhere. A question was then asked of Steve Baker:-
"Will you now tell us of your finest achievement whilst working at the company"
 Steve replied:-
"I met Claire at a Christmas Party in 1997, built up a relationship and we were married in 2005"
Claire then gives some details of the marriage.
Click on the hyperlink to learn about Claire's husband , Steve.
If you have memories of Claire then please share them by clicking on the words Add a comment about this page.