Ian Horton
Apprenticeship and then to Fabrication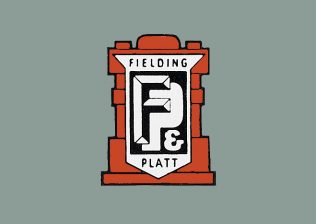 "Ian_Horton_MP3_20_11_20151".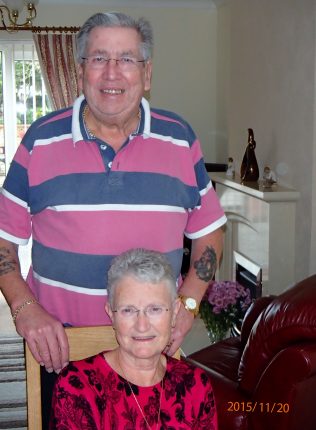 Derek Tidmarsh and I visited Ian in November of 2015 to interview him about his time at F&P.
Ian started in 1958, so came under Bert Ravenhill in the Craft School. After his 6 months initial training, Ian went straight to the fabrication shop. He always wanted to be a welder and his wish was granted!
Jim Fielding's Rolls Royce features in Ian's recollections, when he had to weld up the exhaust. He also remembers one of the Apprentice Dinners, when Jim Fielding, his wife and daughters attended. Both stories are definitely worth listening to!
Ian left F&P shortly after finishing his apprenticeship and worked at Daniels of Stroud, then Wingates (the Wagon Works) and also Gloucester Foundry. He has had a lot of experience of Gloucester industry. Sadly, all these companies no longer exist.
The photograph shows Ian with his wife Dot. They have just celebrated their Golden Wedding Anniversary this year. Congratulations to them both!
If you remember Ian, or some of the things he talks about, please share your memories by clicking on the words Add a comment about this page below.