John Mabbett & Les George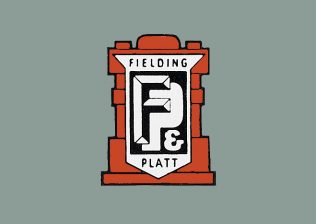 "John_Mabbet". Genre: Blues.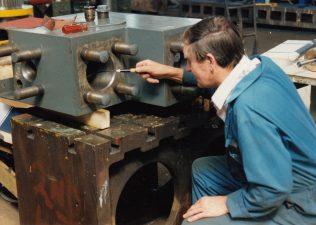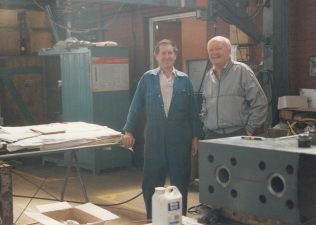 In this audio file, John Davis remembers John Mabbett who was a "very skilled" Fitter. In one of the photographs, John is examining a valve block. The role of the fitter, John explains, was not just confined to building machinery, but was crucial to the maintenance of the machines that Fielding and Platt produced. In the second photo, John is pictured with Les George who was a Pipe Fitter.
If you remember the people, places, or machines in these photographs – or if the audio clip brings back memories – please share your memories by clicking on the words Add a comment about this page below.