Jack Jewell
Jack & others pictured with a lathe for machining crankshafts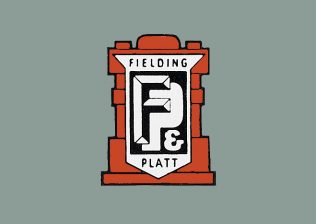 "Jack_Jewell". Genre: Blues.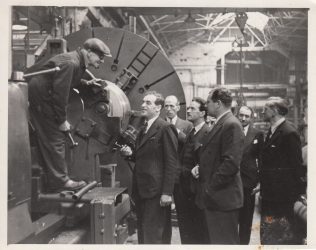 In this audio clip, John Davis remembers Jack Jewell and describes the "very skilled job" of a lathe operator. The lathe pictured was used for machining crankshafts.
The extent of the skill necessary became evident when, after Jack's retirement, the machine was scrapped as there were no other individuals skilled enough to operate it. John also explains that
it wasn't unusual for potential customers to tour the company and that on one occasion there was even an open day for employees' family and friends to tour the Works.
Click on the hyperlink to see another picture of the crankshaft lathe.
If you remember the people, places, or machines in this photograph – or if the audio clip brings back memories – please share your memories by clicking on the words Add a comment about this page below.