Herbert Charles Roach, born 1883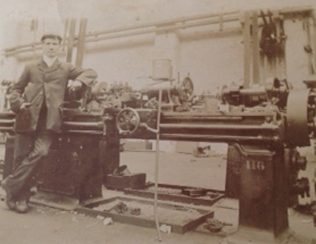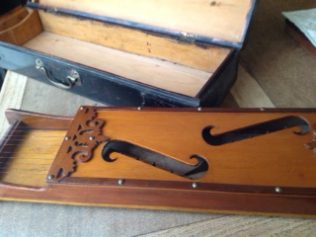 Audrey Fussell, Herbert's granddaughter, reports that he served an  engineering apprenticeship in Gloucester and is almost certain it was at Fielding & Platt. She enclosed a photograph of him at his centre lathe. Herbert's father, Charles, as a hobby, made Bell Harps. One of them is on display at the Life Museum in Westgate Street, Gloucester.
Does anyone know the relationship between these gentlemen and Mr A W Roach?  If you do, then please click on the words Add a comment about this page below.