Jack Hobbs
From Fitter to Acceptance Engineer Supervisor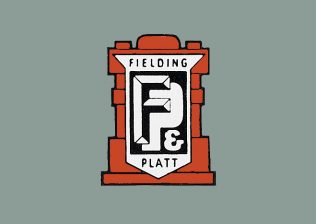 "Jack_Hobbs". Genre: Blues.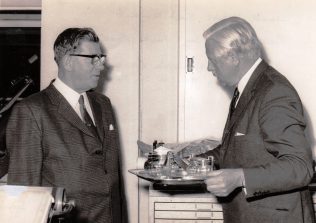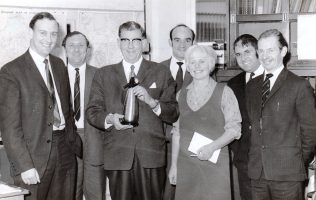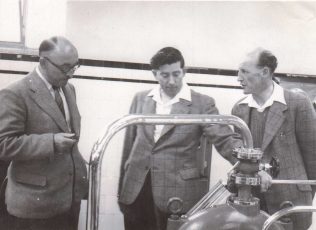 Kindly supplied by Geoffrey Hobbs
In this audio file, John Davis remembers Jack Hobbs. Jack was originally a Fitter who went on to became responsible for all the Acceptance Engineers and hence in charge of the assembly of presses all over the world. Jack was also responsible for restoring the Fielding oil engine at the docks.
As well as discussing Jack's successes, John recounts more personal memories about his time working with Jack Hobbs before his retirement in the mid 1980s.
More memories about Jack have been added by his son Geoff and daughter-in-law Mary here.
If you remember the people, places, or machines in these photographs – or if the audio clip brings back memories – please share your memories by clicking on the words Add a comment about this page below.