Maurice Frederick Goddard
Memories of a Fielding & Platt Man & Boy 1942 -1981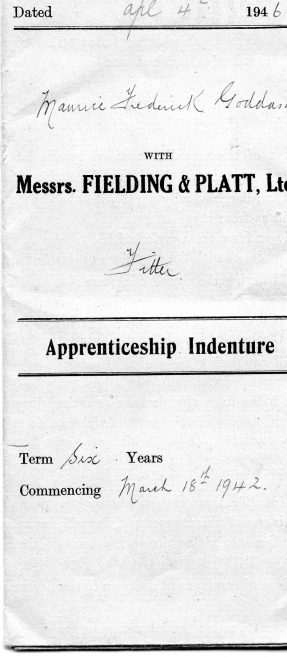 Kindly supplied by Richard Goddard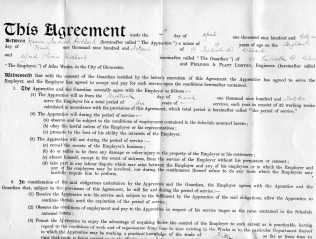 Kindly supplied by Richard Goddard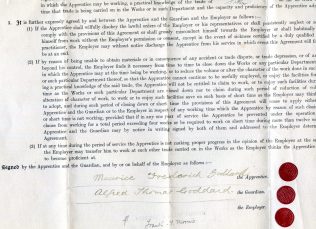 Kindly supplied by Richard Goddard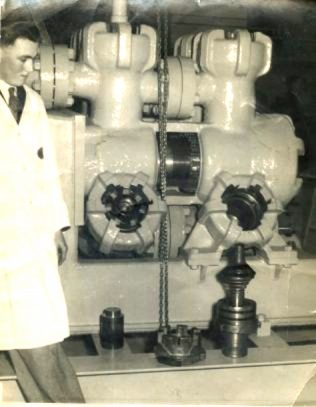 Kindly supplied by Richard Goddard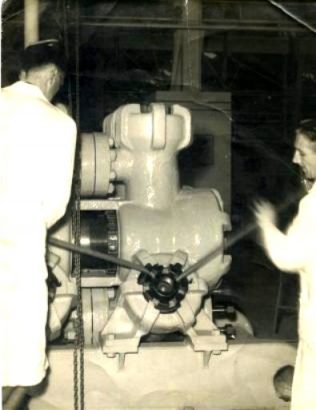 Kindly supplied by Richard Goddard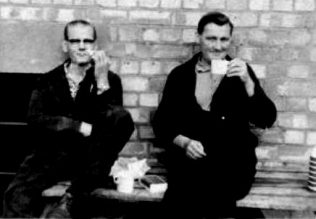 Kindly supplied by Richard Goddard
These photos / paperwork belonged to my late father Maurice Frederick Goddard. His apprentice indentures dated March 18th 1942 – April 4th 1946.
He worked at F&P until his redundancy (8/11/81) from the company after working at there for nearly 40 years .
The factory shop floor photos show my father in both photos, which I presume were publicity photos.
Finally, Maurice, with fellow workmate taking a break!
If you remember Maurice or any of the people or places mentioned, then please share those memories. Click on the words below Add a comment about this page.