Herbert Hindle's memories, page 1
My Life at Fielding's: Part One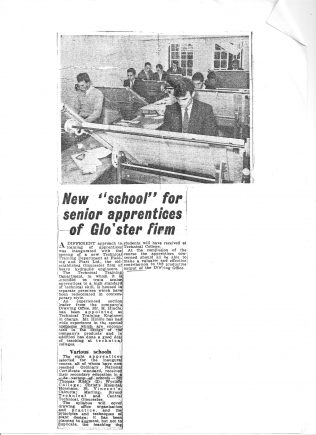 I joined Fielding's in 1956 after working for two years for Gloucester Aircraft Company.  I was twenty seven.  I was interviewed for the job in the Design Office by Mr Morton, the Personnel Manager.  And so began the best ten years of my working life.
I cannot remember the name of the gentleman I first worked under, but I became friendly with George Claridge.  My first success was designing the main fabrication for the 4000 ton Stretcher, installed, I think, at Alcan.  My Section Leaders were Eric Johnson and Eric Penning.  The Section Engineer was Esmund Serjent.  After two or three years I was promoted to Section Leader and went onto monthly staff.
I left the company in 1966 to work in Poole at ENEFCO.  Never again was I to experience the joy I had at work during those ten years with the people I worked with.
Click on the hyperlink to read the next part of Herbert's Life at Fielding's.