Jim Smith
Trained at F&P, then found various adventures around the world!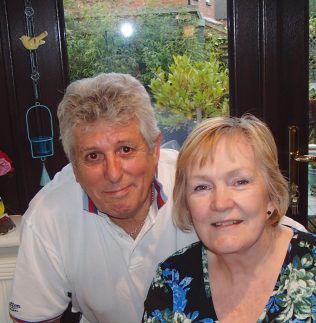 I think I could describe Jim, with some of his last words on the interview. He referred to 'Itchy Feet' and 'Having Fun'!  I think this sums up his career quite well.
I don't think I have met, certainly not interviewed, another person with such a variety of jobs, which have taken him around the world and then back again.
Let me simply list some of his adventures and recommend you to listen to the interview. There are some serious and some funny parts, but Jim definitely did not let the grass grow under his feet!
Interview Section 1) This is F&P Craft School, light machine shop and then Hydraulic 1 Fitting Shop, where Jim erected presses, then spent many months installing them on site. He remembers some of the characters he worked with.  He got involved with Fielding's Rugby Team too.
Interview Section 2) Jim goes to sea as a Junior Engineer and describes some of the jobs he did and people he worked with, including his experiences in Africa with apartheid.  He decided after a few years that he had experienced enough of life at sea and returned to the UK. He worked at a couple of jobs including a return to F&P, where again he built and installed some large plant.
Interview Section 3) Next Jim decides to apply for a job he sees advertised in the newspaper. This is in New Zealand. He gets the job and spends time building Roller Mills and sorting out equipment in Australia too. A job managing a Motel follows, together with more Rugby, which is approached very differently in NZ. Because of family commitments, Jim returns to the UK where he joined the Territorial Army, had a couple more jobs, including being self employed. Finally he tells us about his love of music (the Blues mainly) and a couple of groups he has been involved with. He still plays and sings with 'The Tight Nuts' (more WD40 needed obviously). He tells us about a 'Gig' at Berry Hill Rugby Club, which I found hilarious! Motorbikes were always (and still are) one of Jim's passions. I asked him about a story I heard when we were both motor bike riding Apprentices, fifty years ago! He confirmed the story was true.
Jim now lives with his wife Angie, in Calton Road, Gloucester. Their house is in fact the same one I lived in, at the age of sixteen, during my first year in digs when I started at F&P. The house is wonderful now, but what a coincidence!
Itchy feet certainly led Jim to seeing a lot of life and the world. Thanks for your memories Jim.
If you remember Jim or any of the topics mentioned in the interview or above and would like to share your memories, please click on the words Add a comment about this page below.