William Prior, known as Bill, joined Fielding and Platt in 1916 as an apprentice in the Pattern Shop. He went on to become foreman of the Pattern Shop.
Pattern Shop outings
The first photo is of the Pattern Shop outing to Symonds Yat on 24th June 1916 (Bill is the sixth from the left in the back row of the charabanc).
The second photo is of the foreman and apprentices on the same outing (Bill is the young lad at the front on the left).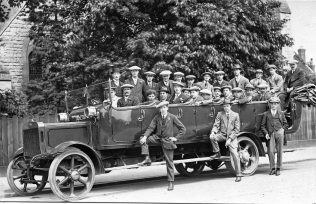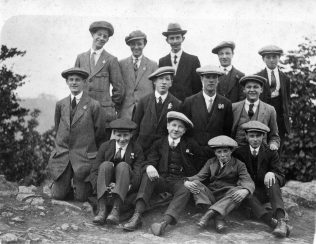 Staff parties at Upton St Leonards
During the 1920s a Staff Garden party was given at Broadsground, the Fielding family's home in Upton St Leonards. The first photo outside the house is from September 1926.
The second from July 1929 sees Bill standing in the main row of men, seventh from the right.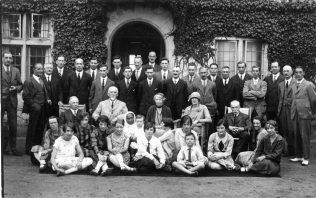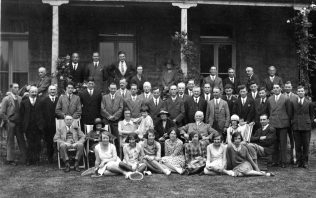 A keen sportsman
Bill was a keen sportsman who played both cricket and rugby. The first photo of the cricket team was taken at Fielding's Cricket Club in August 1943. Bill is in the middle row, second from the right. Behind him is Mr Bill Click. Mrs Click is seated second from the right.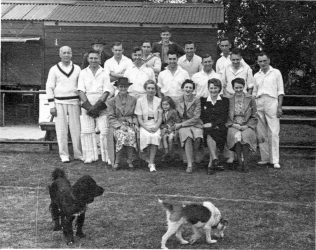 The second cricketing photo is of the Staff Team in a Staff vs Works match played on the 19th September 1948 (Bill is seated, second from the right).
There are no details for the third photo but it is probably from the late 1930s (Bill is standing third from the right).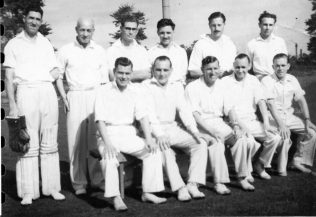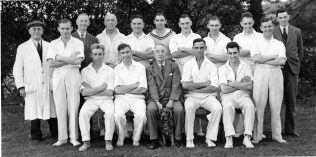 The Old Foundry
In 1939, Bill was put in charge of the demolition and clearance of the Old Foundry. During the war years, he acted as Personnel Officer for the company before leaving in 1949. The final photos here are of the Old Foundry site and the Works Gang (Bill is stood second from the right).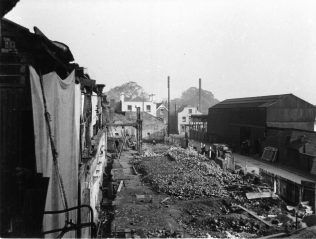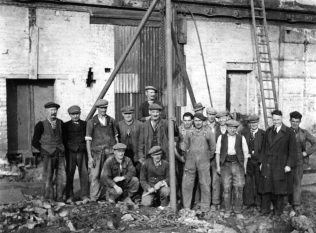 Click here to hear Bob Madeley recall the iron foundries working in the late 1930s.
Bill is remembered by Stan Nash who was a pattern-maker in the 1930s. Click here to listen to Stan's memories of the Pattern Shop and Bill as its foreman.
If you have memories of the Pattern Shop or its pattern-makers please leave a comment below.