Bryan Mason
From apprentice in 1948 to Machine Shop Foreman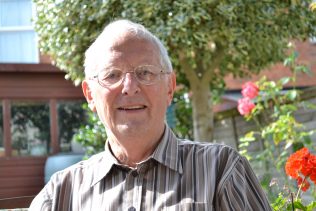 Bryan recalls starting as an apprentice in 1948 and his early days in the Craft Selection School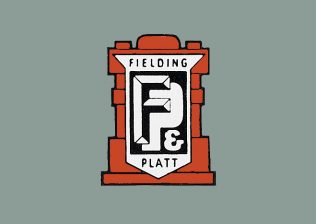 Bryan explains how he came to hear of the apprenticeship and what an interview with Mr Fairbrother consisted of!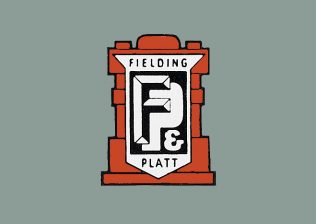 Bryan describes where he worked in the factory during his apprenticeship after his initial six months in the Craft School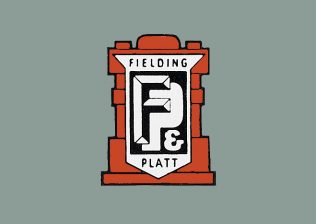 Bryan recalls working under Bert Ravenhill as Junior Craft Instructor and playing against him on the rugby pitch!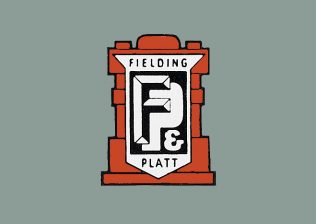 Bryan remembers returning to Fielding's after National Service in 1955 and going to work in the Light Machine Shop and where this was moved to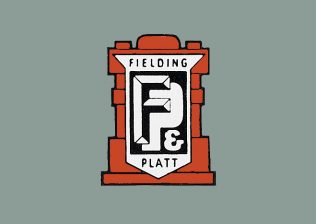 Bryan recalls the tea trolley and the practical jokes in the factory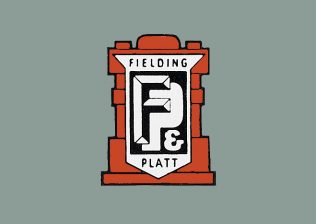 Bryan describes the working conditions in the Machine Shops, how they changed when new personnel from Heenan and Froude were brought in, and being promoted to foreman of the Heavy Machine Shop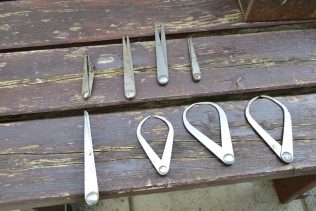 Bryan started as an apprentice on 9 August 1948 and went onto become foreman of the Heavy Machine Shop. He worked at Fielding's until he was made redundant on 5 November 1981.
Pythagoras' Theorem
Bryan learnt of the apprenticeship at Fielding's from a neighbour who lived in Carlton Road.  On applying, he was taken for an interview with Mr Fairbrother, the apprentice supervisor.
The question he asked me was Pythagoras's theorem.  Funnily enough, we'd just been talking about Pythagoras' theorem [in school] so I was able to reel it off.  Then he asked why was I interested in working at Fielding's.  I said, 'Well, I was interested in making things and had a bit of knowledge of bike repairs, which was a bit of fitting, so I thought I'd try that'"
Bryan was accepted as an apprentice and began his time at Fielding's in the Craft Selection School under the Apprentice Instructor Bert Ravenhill.  He recalls that every Monday morning for the six months that they were in the Craft School, the apprentices had a lecture on something from drills to the history of the company.  Then, in the afternoon,  they worked did bench work and machine work.
Bench work
Like many apprentices, Bryan recalls the steel block task.  The two inch cube had to be reduced in size very accurately.
"You had a hammer a chisel and some files.  It was a cross-cut chisel which you cut across the top of the block two ways, then you used the flat chisel to take the other corners off … And believe you me, when you were using a hammer and chisel if you missed the chisel and you hit your thumb you knew about it … some of them even got a large chunk of rubber and some padding so they didn't hit their hand."
On the bench they also made callipers and gauges from plate metal that they got from the Boiler Yard.  It was then all polished up nicely, rubbed with emery, and then all put together.
After six months in the Craft School, Bryan went on to work in the Light Machine Shop (or "Top Shop" as it was known), Tool Room, and Heat Treatment before returning to the Craft School as the Junior Apprentice Instructor.
Light Machine Shop
After completing his National Service 1953-55, Bryan returned to Fielding's. At that time, they were scaling back the Tool Room so he went into the Light Machine Shop.
He recalls that in that time the Light Machine Shop moved across the road into the Baker Street side of the factory, which was the original stock yard. They made this into a machine shop and took everything out of the old Light Machine Shop or "Top Shop" and both machine shops were put on the same floor.
Bryan ended up working on a 9C-30, a big Herbert Capstan Lathe (turret lathe) which was right on the corner of Southgate Street, underneath where the Travel Lodge now stands.
"It was right next door to the Baker Street pub, which was then called the Hauliers [Arms].  Several people used to use the Hauliers for alcoholic beverages at one time or another. There was another pub up Baker Street called The Steps, people used to use that."
Bryan recalls working in the Light Machine Shop with three other setters: Reg Court, George Rawson and Bill Galling. Percy Taylor was the foreman in charge.  However, Bryan went on to become the foreman of the Heavy Machine Shop himself, with Reg Court.
Tea Break Fun
In the morning and afternoon, Phyl and Iris would bring the tea trolley for the workers. Bread and dripping was also a favourite snack they served. "we used to toast it on the old gas fires that used to hang from the ceilings", Bryan remembered.
At the time the workers all had their own mugs and Bryan recalls a humorous occasion on which someone played a practical joke on his colleague Dilly Trenfield.
He used to be dashing about and he grabbed hold of his cup one day and nearly took his finger off because someone had nailed his cup to the bench, which was a bit of a disaster for him because he couldn't get any tea!"
Bryan also took part in the fun and recalls how he "encouraged" the Tool Room's foreman, Ray Howse to get a new mug.
Ray's tea can was very dirty so Bryan put a couple of little holes in the rim with centre punch he had.  So Ray threw his old tea can away which was "very nice to see" remembers Bryan, "coz the old one was more rust than anything".
Happy memories of Fielding days!
If you remember Bryan, the Light Machine Shop, or have any other memories which've been sparked by this page please share them by adding a comment below.