ERIC ROBERT PENNING The War Years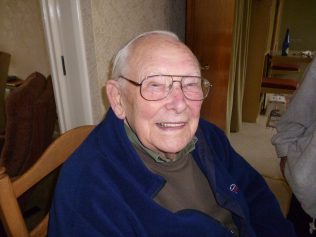 "ERIC_PENNING_THE_WAR_YEARS".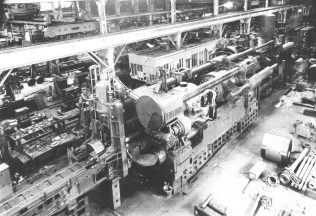 Eric recalls extrusion presses being manufactured and sent to Russia. One consignment didn't reach its destination, having been torpedoed on the way. Subsequently, many open gap presses followed. He did service in the Home Guard and the Observer Corps. Some of the employees were called up but eventually sent back, their factory work being deemed more important. Eric volunteered for the Royal Engineers but was refused. During this time, overtime until eight pm two nights per week as well as Saturday and Sunday  working was the norm. Three nights at college as well didn't  give Eric much time for recreation, although he did play some tennis and hockey. He did well as a tracer and moved into the Drawing Office, working with Jack Lewis, the pumps expert.  One thing Eric remembers about the Home Guard days was when, on running forward  during a rifle shooting exercise, his foot caught in a rabbit hole, causing his rifle to discharge. The man running next to him heard the bullet wiz past his ear!!
If you remember Eric or have any wartime memories of your own, then please share those memories by clicking on the words Add a comment about this page below. 
'Click on the hyperlink to' learn about Eric's working life at the Company.