Fielding Oil Engine
Serial No. 040425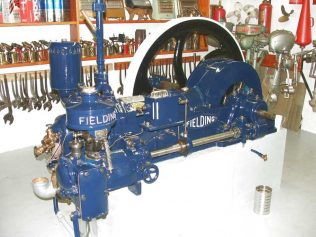 Engine number 040425 is 22HP and was built circa 1934 and supplied to a customer in South Africa.
During the 2000's the engine has been restored by the present owner and is in a private collection.
If you have any comments, please share your memories at the bottom of the page by clicking on the words Add a comment about this page.