Engine
Gas Engine Serial Number 439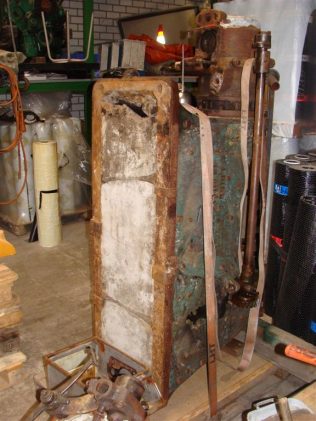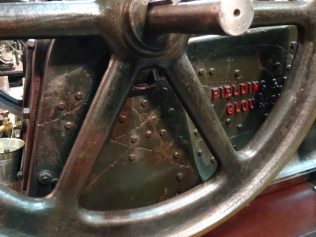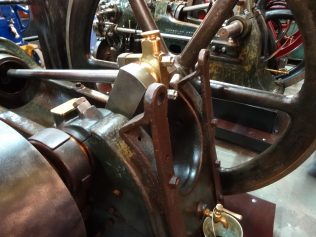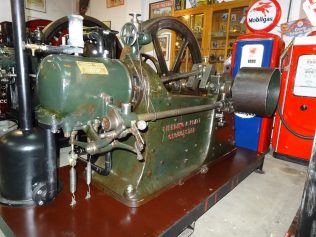 Gas engine number 439 was built circa 1893 and supplied to a customer in the Netherlands.
During WW1 the engine suffered a gas explosion in the base of the engine most probably due to a gas leak which was ignited when the burner on the hot tube was lite.
The result of this was that both sides of the engine base were blown to pieces which are shown in the pictures.
Due to the urgency to have the engine back to running all the pieces were bolted back together with plates fitted on the inside of the base and then the base was filled with concrete and a pair of tie bars were fitted from the back of the barrel to some brackets at the back of the main bearings.
Following this repair the engine was returned to work and it would appear that it had a long period of work.
In 2008 the engine was purchased for restoration and during the next four years underwent a lot of work including straightening the crank which had suffered damage ot some time.
When the engine was purchased the lubricator and hot tube assembly were missing and these were copied from an engine in the UK.
The base still has the bolts holding it together as a tribute to the people that carrier out the repair when the need was so great.
The engine is now fully restored and has been out on the show grounds advertising Fielding & Platt.
Incidently, this is the oldest engine that I have on record!
If you have any comments, please share your memories at the bottom of the page by clicking on the words Add a comment about this page.