Engine, c.1910
Fielding Vertical Petrol c.1910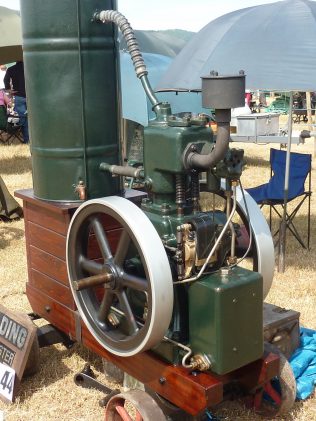 Fielding Motor.
This engine is a vertical petrol engine which was built Circa 1910 and has a 4″ Bore X 6″ Stroke developing 4BHP.
Engine Number 015907.
It is my belief that this style of engine was not produced for very long and I only know of 5 these engines worldwide.
The engine pictured was originaly installed at Ripple Rectory, Nr. Tewkesbury to pump domestic water.
The engine was purchased for restoration in 1984 and at the time was owned by someone living at Twyning.