Early Gas Engine, c.1880s
Disused Marble Quarry, Iona, Inner Hebrides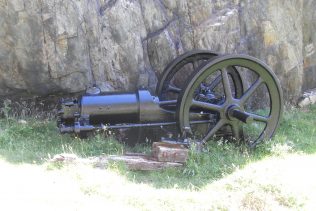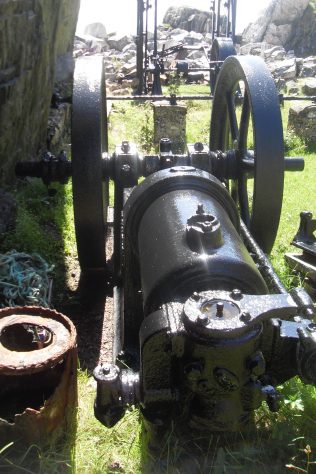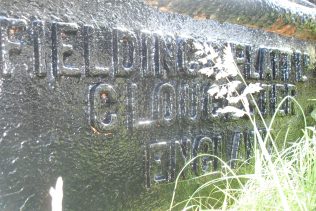 The images show a very early Fielding and Platt Gas Engine at the disused marble quarry on the south coast of Iona, Inner Hebrides, Scotland.  The producer gas is Carbon Monoxide – safe enough in the open air – produced usually by burning charcoal with a limited air supply and feeding it into a cylinder where it powers a piston, just as in the petrol engine.
The quarry hasn't been worked since the end of World War I and all the machinery used in the quarrying was left on site.
It is probably an example of the earliest equipment Fielding and Platt manufactured in the 1880s.
If you have any comments, please share your memories at the bottom of the page by clicking on the words Add a comment about this page.