'Fielding' 5 BHP Gas Engine, c.1913
Exported to Smellie & Co., Brisbane, Australia, Serial No. 5118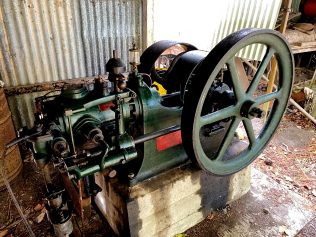 Kindly provided by Dave Schild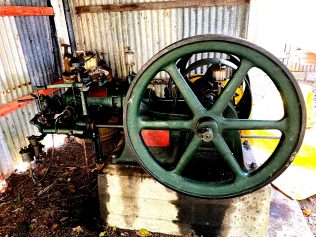 Kindly provided by Dave Schild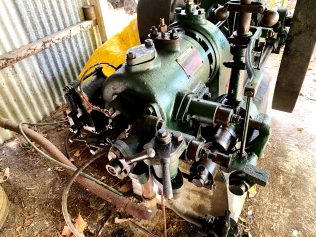 Kindly provided by Dave Schild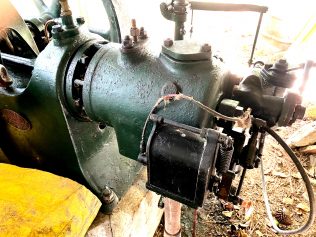 Kindly provided by Dave Schild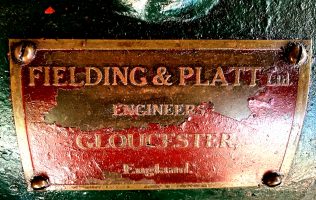 Kindly provided by Dave Schild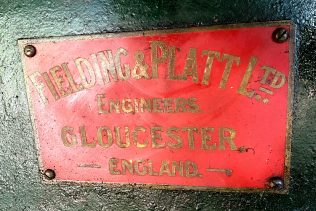 Kindly provided by Dave Schild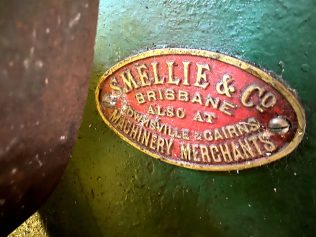 Kindly provided by Dave Schild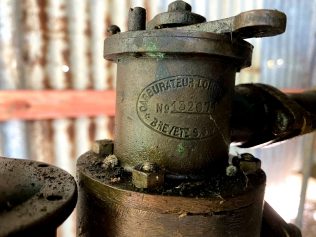 Kindly provided by Dave Schild
Kindly provided by Dave Schild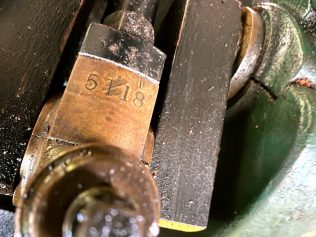 Kindly provided by Dave Schild
The 5 BHP engine in the pictures is a Gas Engine, Serial Number 5118.  We believe it was built circa 1913, 5 1/2″ bore x 9″ stroke, petrol-fuelled with a flick-type magneto for low-tension ignition instead of a hot tube.
The current owner, Dave Schild, supplied the pics and video and this is the information he provided: –
It's likely that this engine was bought from their Cairns office.
The engine has been in my family's possession since about 1921 when my great grandfather bought what is now my uncle's cane farm in Mossman in Far North Queensland.
The engine was bought by the original owners of the property in the late 1890's and was installed to operate an overhead power shaft in the farm's stables which ran a water pump, chaff cutter, corn meal mill, saw bench and grinding stone.
All the equipment is still in its original position though sadly deteriorated.
The engine was dragged outside in the 1950s as my grandfather found it too hard to start, and by then had a more powerful tractor with a PTO pulley.
I rescued it in the early 1990s and after about 40 years in the tropical climate it was in surprisingly good nick, and didn't take much to get going.   The exhaust valve needed refinishing and a few nuts were replaced.
The magneto had a badly cracked end cover and was replaced with a fabricated aluminium one that I made.
The rotor windings were washed and redipped in varnish and found to be in perfect operating condition, despite the exposure to the weather.
The big end and main bearings needed a readjustment to restore the clearances, but little else was done.
I still have the original cast iron pot exhaust silencer which works extraordinarily well.
The pedestal that it sits on is one that I built to use the engine to run a saw bench on my farm.  Dave Schild.
Click on a photograph to enlarge an image and click on the video to play.
(Ed: A welcome addition to our collection and a fine example of a 100+ year old engine brought back to life with a bit of enthusiasm and a lot of TLC!  How many more of these are there still lurking out there in Australia?)
If you have any comments, please share your memories at the bottom of the page by clicking on the words Add a comment about this page.