'Fielding' Oil Engine
Serial Number 015762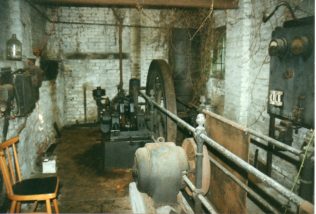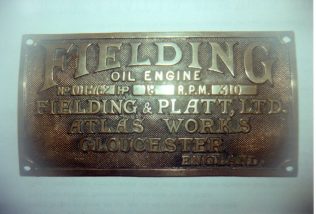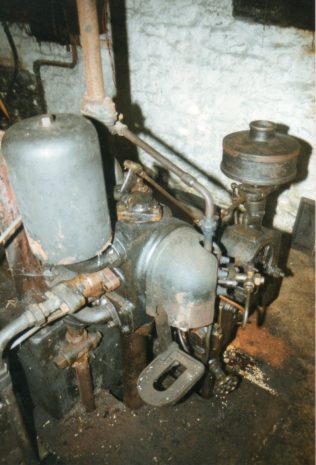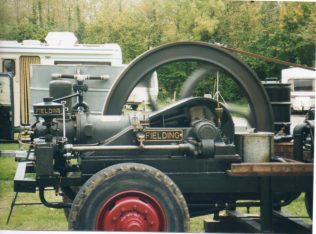 A few days ago I was looking through the digital copy of Fielding & Platt Centenary Book and on page 17 I saw a picture of an engine belonging to Wilcox at Buckfastleigh.
When I saw this picture I realised that I had been in the engine house with that engine.
In 1995 I received a phone from a man in Exeter who was in the process of buying the engine for preservation and wanted information about it.
Over the next two years there were a number of telephone conversations as he was preparing the engine to be able to run it before it was removed from the engine house where it had been for nearly 70 years.
On 19th January 1997 I went to Buckfastleigh and met the owner and the task of starting began. After a long period of trying to start the engine without success I went in search of the exhaust which was grown over by bushes and eventually it was found that the exhaust bottle and pipe were full of water. With the use of a hammer and big chisel I chopped the exhaust pipe off the bottle and the water drained out.
After this it took about 10 minutes to start the engine and it ran very well and was then stopped and the owner was a very happy man
The next day was to be the day when the engine was removed from it's engine house.
Click on a photograph to enlarge an image.
If you have any comments, please share your memories at the bottom of the page by clicking on the words Add a comment about this page.